Vice President, Corporate Responsibility and Community Relations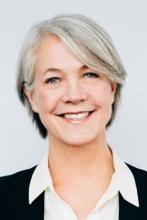 Mary Chandler is the Vice-President, Corporate Responsibility and Community Relations for Cummins Inc. and CEO of the Cummins Foundation. She leads a team focused on building an inspired company culture of caring and volunteerism, while collaborating with external partners to craft public policies and community programs that lead to prosperous, inclusive and equitable communities. 
Mary has led Corporate Responsibility at Cummins since 2015. Her team guides and supports the tens of thousands of Cummins employees who volunteer year-round, and issues more than $22 million in Cummins grants annually to advance their work. In addition, under Mary's leadership, 
Cummins has developed three global strategic community initiatives that align with the company's values, leverage leader and employee skills and passions, and will help power communities for years to come: Cummins TEC: Technical Education for Communities, which transforms lives through technical vocational education by training youth in employable skills to gain good jobs; Cummins Powers Women, a $20 million global community program to achieve large-scale equity for women; and in 2021, an environmental initiative focused on global water sustainability. Mary and her team also support Cummins Advocating for Racial Equity (CARE), a U.S. Black equity initiative launched in 2020.
Mary lives in Indianapolis, Indiana, with her family and is committed to working for a just and equitable city for all residents. She currently serves as the Chair of the Greater Indianapolis Progress Committee. Mary's prior volunteer leadership roles were with such notable community organizations as the Indianapolis Bond Bank, Indiana Natural Resources Commission, Greater Indianapolis Progress Committee; chairing the Indianapolis Chapter of the Federal Bar Association, the Board of Trustees of Park Tudor School and the Nature Conservancy of Indiana.
Mary earned a B.A. in English Literature from Miami University, a J.D. from Indiana University School of Law (Bloomington) and an M.B.A. from the University of Chicago Booth School of Business. Prior to joining Cummins, she practiced law for 20 years and was a partner in an Indianapolis, Indiana, law firm.