Vice President, Human Resources Operations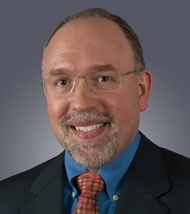 Mark Osowick is the Vice President – Human Resources Operations for Cummins Inc., overseeing  the execution of Human Resources processes across the Company.
 
Mark joined Cummins in 1993 and has more than 20 years of experience in the human resource management field, holding both line and corporate roles at Cummins. Most recently, Mark was the Human Resources Leader for Cummins Components business unit and the Cummins India Area Business Organization. In prior roles, Mark led the global talent management organization at Cummins where he helped define the Company's corporate strategies for recruitment, leadership development, organizational development and training. He also previously served as Executive Director of Human Resources for the Engine Business, HR Director –Jamestown Engine Plant  and HR Director – Cummins Filtration Cookeville . Through these assignments, Mark has also acquired significant experience in labor and employee  relations and workforce strategy.
 
Outside of Cummins, Mark has served as a board member for Turning Point Domestic Violence Services, a non-profit organization headquarterd in Columbus, Ind.
 
Osowick earned a masters degree in Industrial and Labor Relations from Cornell University and a Bachelor of Arts degree in Economics from Franklin and Marshall College.