Vice President and Chief Human Resources Officer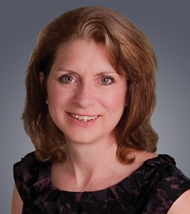 Jill Cook is the Chief Human Resources Officer for Cummins Inc., overseeing the leadership development, recruiting, compensation, benefits and human resources strategy for more than 50,000 Cummins employees and contractors throughout the world. Cook joined Cummins in 1988 as a Labor Relations Representative. She has since held leadership roles within the human resources function, including Human Resources Director for several Cummins sites and business functions.
Prior to joining Cummins, Cook was employed by General Motors as a Labor Relations Representative and Production Manager.
Cook serves on a number of national boards and committees, including the National Association of Manufacturers Human Resource Policy Committee, the U.S. Chamber of Commerce Employee Benefits Committee, the Purdue University Organizational Leadership and Supervision Advisory Council.
She graduated from Purdue University where she earned a Bachelor of Science in Organizational Leadership. Cook was recognized by the institution as the 2007 Distinguished Alumni in Organizational Leadership and was named a 2010 Old Master for making a positive impact on society and achieving personal and professional success.