Vice President Global Supply Chain and Manufacturing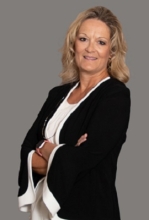 Bonnie Fetch serves as Vice President, Global Supply Chain and Manufacturing, for Cummins Inc. In this role, Bonnie is responsible for strategic and operational leadership for Cummins' complex and integrated supply chain functions (Purchasing; Manufacturing; Planning; Logistics; and Health, Safety and Environment) as well as the company's New and ReCon Parts business and Remanufacturing operations.
Bonnie has broad experience running multi-billion dollar businesses with expertise in strategic planning, logistics and manufacturing operations; business development; engineering; supply chain management; and human resources. She joined the company in 2018 as an officer leading the global supply chain for Cummins' Distribution Business Unit (DBU), where she also had leadership accountability for supply chain operations across North America and the newly formed Supply Chain Services organization. In this role, she also led a large scale transformational program to integrate Cummins' aftermarket and DBU supply chains.
Bonnie's leadership style and focus is on improving business performance through inspiring vision and strategy, employee engagement and collaboration, and intentionally building an aligned culture focused on high performance. She finds value in relationship building, listening and developing others, while also delivering results. Bonnie will leverage these skills to continue the Supply Chain Transformation while also placing intense focus on building a resilient supply chain focused on delivering Cummins' growth strategy.
Prior to Cummins, Bonnie spent 20 years at Caterpillar, where she held numerous leadership roles including Human Resources Director, Chief Learning Officer, General Manager where she continually accepted additional responsibility. Prior to Caterpillar, Bonnie led full service restaurants and she also owned a small business in the travel industry.
Bonnie has a Bachelor of Science degree in Applied Organizational Management and completed post-graduate studies in leadership and organizational behavior as well as executive programs at Stanford University and Singularity University. She has served on numerous privately held for-profit boards as well as not-for-profit boards. She is a published author and active leader for diversity and inclusion, and she is an active leader in the communities where she lives and works.