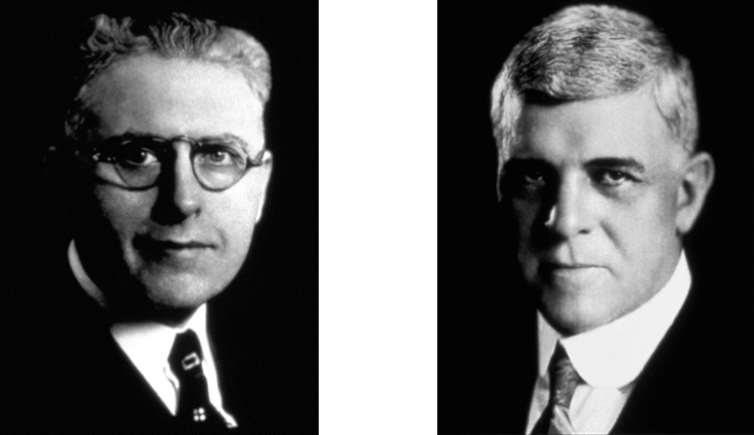 Clessie Cummins (left) was an innovative mechanic. William Glanton Irwin (right) was a businessman. In 1919 they came together to lead Cummins Engine Company, now Cummins Inc., into a business that would grow beyond its humble roots in Columbus, Indiana, and become a globally-recognized Fortune 500 Company.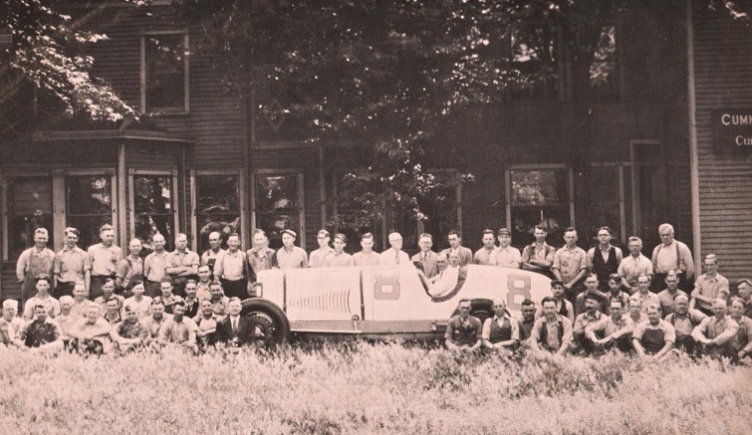 Clessie Cummins and the Cummins workforce pose with the No. 8 car that ran in the 1931 Indianapolis 500. The Cummins Special qualified for the race with an average speed of 97 mph. Two days later, with Dave Evans behind the wheel, it became the first entry ever to run the entire race nonstop, finishing 13th on just $1.40 worth of "furnace oil."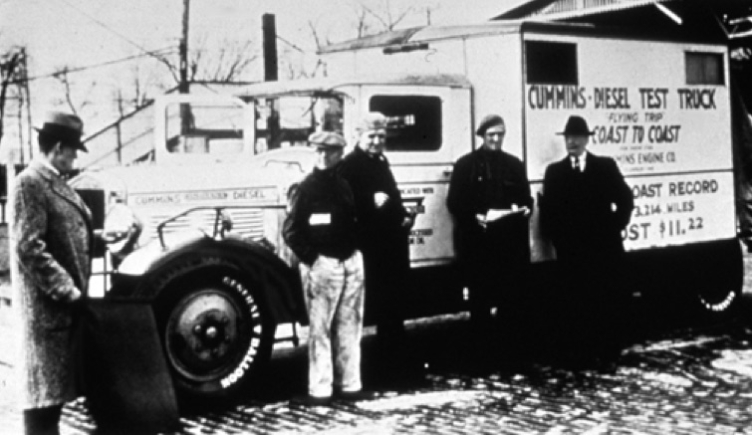 Clessie predicted that this truck - outfitted with a Cummins diesel engine - could go 10,000 miles without stopping.
Was Clessie right? Find out on our YouTube page.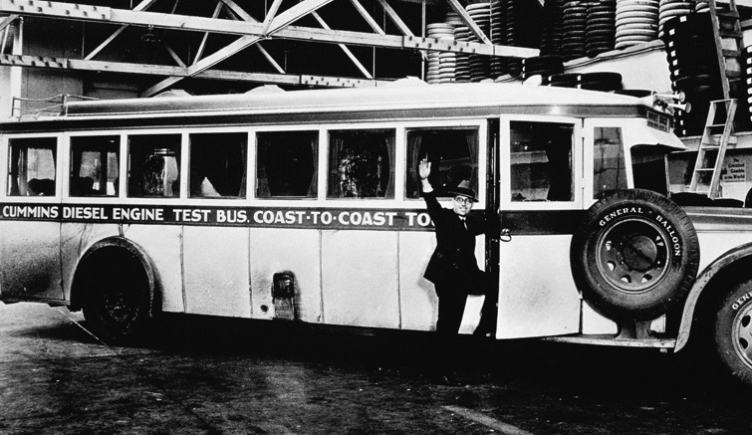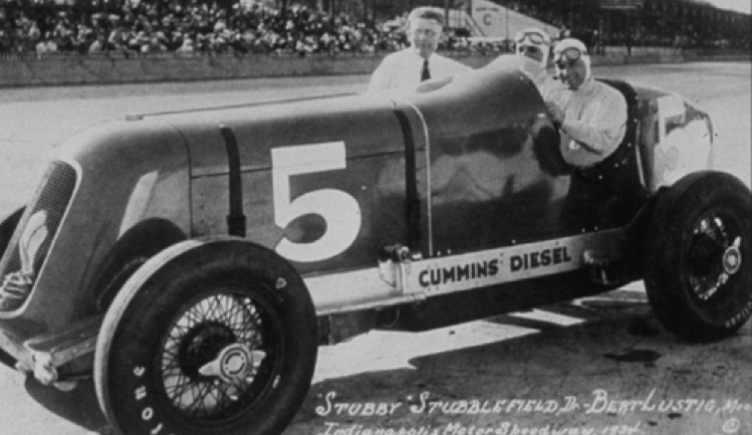 Clessie Cummins poses with driver "Stubby" Stubblefield and mechanic Bert Lustig at the Indianapolis Speedway in 1934. Three years after running the Cummins Special at the track, Cummins returned with not just one, but two competing engines, in the Number 5 and Number 6 cars.  Cummins was interested in testing the effectiveness of 2-cycle versus 4-cycle designs for durability and efficiency. Watch Stubby in action here.
Of course, if you want the complete history of Cummins in the Indianapolis 500, continue here.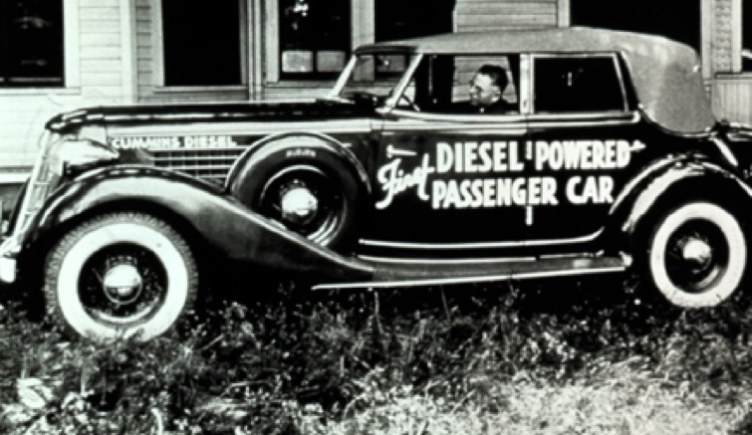 Cummins co-founder Clessie Cummins drove this Cummins-powered Auburn from New York to San Francisco in 1935 on $7.62 worth of fuel.
Watch a video about Clessie's cross country trip here.