Waste Electric and Electronic Equipment (WEEE) and batteries may contain hazardous substances that can have a potential negative impact on human health and the environment.  As a consumer, you have an important role in recycling this equipment and contributing to the protection of the environment.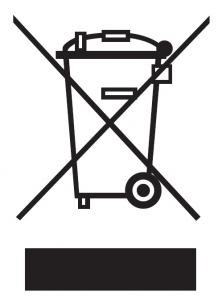 In the European Union, the crossed-out wheeled bin indicates that this product should not be disposed as unsorted municipal waste and should instead be disposed separately.
Cummins is registered as a WEEE producer in countries where we have legal obligations.
When Cummins products reach end of life, contact us at 1-800-CUMMINS to arrange for the environmentally sound disposal of the product.