Standby power to bank on: Two Cummins generators to keep CalBank's head office always on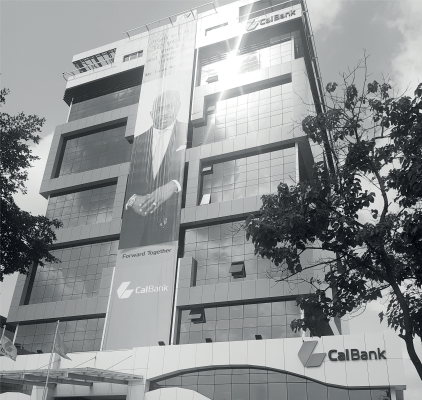 | | |
| --- | --- |
| Challenge:  | CalBank, one of Ghana's leading banks, needed a standby power solution for its Head Office in Accra. Cummins Ghana were tasked with providing a standby power system that the head office buildings, including a banking hall and data center, could rely on to provide uninterrupted, efficient service and solutions to its customers, even during power outages. |
| Solution: | Cummins Ghana installed two Cummins C900D5 230/400V 50 Hz diesel-powered generators with each unit providing 900 kVA of power. Cummins Ghana also supplied and installed a 4,000 A Automatic Transfer Switch (ATS) and a fully automated fuel system consisting of a 10,000 L bulk fuel tank and 2,000 L day tank to ensure fuel for the generators is always at the ready. |
| Result: | The new system provided CalBank with dependable standby power that met their uptime requirements and served its customers. In addition, Cummins Ghana electrical specialists also trained CalBank's on-site staff on how to run the generators. |
---
When one of Ghana's leading banks, CalBank, needed a standby power solution for its Head Office in Accra, the country's capital, Cummins Ghana stepped up. With CalBank already an established customer, Cummins met the challenge: providing two high-performance standby generators and additional power equipment enabling the bank's headquarters to continue to operate during any power loss.
Commissioned on credentials such as Cummins' excellent customer service, competitive pricing and strong brand reputation — and on its own successful record of partnering CalBank on power projects since 2014 — Accra-based Cummins Ghana set to work to design a power solution that matched the needs of the head office.
The brief was straightforward: to deliver a standby power system that the head office buildings, including a banking hall and data center, could rely on to provide efficient service and solutions to its customers, even during power outages. Cummins Ghana was also tasked with supplying a noise attenuating enclosure for the generators, a fuel system, and training for the bank's operations personnel.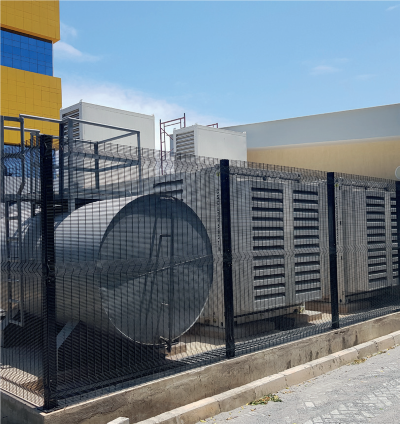 The work involved designing new plant and fuel tank layouts before moving to mechanical and electrical installation. Cummins Ghana installed two Cummins C900D5 230/400V 50 Hz diesel-powered generators with each unit providing 900 kVA of power that guaranteed the building and its data center had the quality backup power required.
The generators were synchronized to work on load demand, automatically delivering only the exact power needed to support any required load and in turn minimizing fuel and maintenance costs. In addition, the units were housed in an acoustic enclosure that ensured a low noise level of 75 dB(A) at 1m. Cummins Ghana also supplied and installed a 4,000 A Automatic Transfer Switch (ATS) and a fully automated fuel system consisting of a 10,000 L bulk fuel tank and 2,000 L day tank that ensured fuel for the generators were always at the ready.
Cummins Ghana was responsible for coordinating the entire project and the commissioning of the installed units. Its electrical specialists also trained CalBank's on-site staff on how to run the generators.
The 16-week project provided CalBank with dependable standby power that met its uptime requirements and served its customers, come what may.