Hardi looks to the future with Cummins Performance Series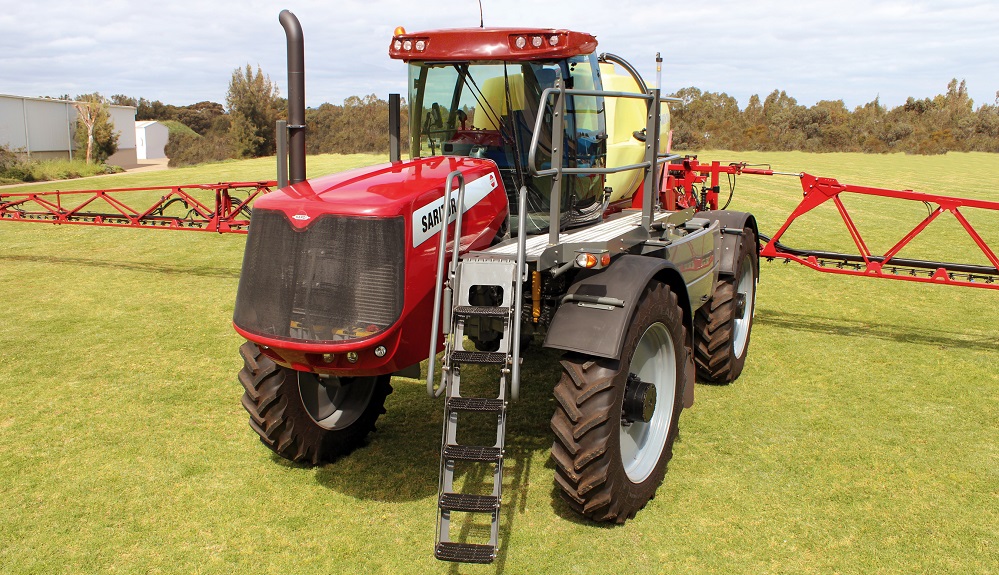 Powering Hardi's self-propelled sprayer range, the B4.5, B6.7 and L9 Performance Series engines bring more machine capability, increased fuel efficiency, more productivity and lower total cost of ownership to Hardi sprayer operators, while the simpler architecture and EGR-free design gives Hardi packaging flexibility.
Christophe Benoit, Product Director at Hardi, said: "We were looking for an engine range that could meet our needs for performance and fuel efficiency, as well as be flexible enough to power our sprayers at Stage IIIA and Stage V. One fit and one space claim - and Cummins can provide this. Not only does this reduce our work at the integration stage, but it also enables us to provide products to meet a range of emissions standards."
The power and torque curves of each Performance Series engine are tailored to the specific operational needs of seven Hardi products, using in-house technologies such as turbocharging and exhaust aftertreatment. The new Single Module™ aftertreatment system on the B4.5, B6.7 and L9 Performance Series engines is up to 20% lighter and 40% smaller than Cummins' previous system, reducing overall space claim.
Top rated power for the B6.7 Performance Series engine has increased by 30% compared to its Stage IV predecessor and peak power for L9 increased from 298 kW (400 hp) to 321 kW (430 hp), together with a 13% increase in peak torque.
Laurent di Vito, Engine Sales Manager, Cummins France, said: "The higher power and torque of our Stage V range paves the way for higher machine capability and increased productivity, which we know is key for Hardi's customers. The EGR-free design reduces complexity, making the integration process simpler and its fewer parts make maintenance easier – ultimately lowering total cost of ownership for farmers." 
In addition to Stage V Performance Series products, Cummins will continue to support Hardi with Stage IIIA QSB4.5, QSB6.7 and QSL9 engines for Saritor and Rubicon sprayers running in lesser emission regulated regions such as Australia and Russia.