Greek TV goes digital with Cummins standby support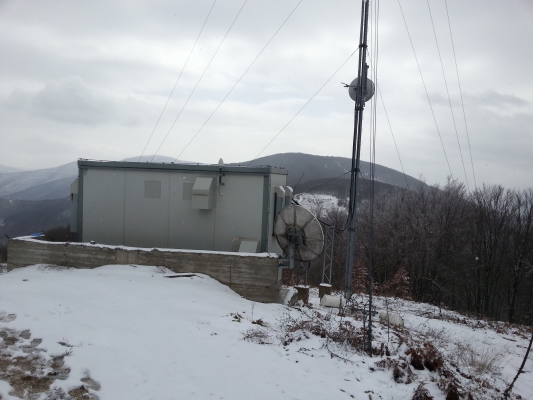 | | |
| --- | --- |
| Challenge:  | Digea required standby power for more than 45 digital television broadcast sites around the country, which was essential to keep the sheltered equipment running, and transmissions on-air, in the event of a grid failure. |
| Solution: | Cummins distributor Ergotrak supplied back-up systems for the 45 plus sites, deploying three types of Cummins generator sets: 27 x C22 D5, 20 x C66 D5, and 3 x C90 D5 units. |
| Result: | With the support of suppliers such as Ergotrak and the Cummins standby power it had supplied, Digea was able to take responsibility for digital terrestrial broadcasting of all of the country's free to air, privately-owned television stations. |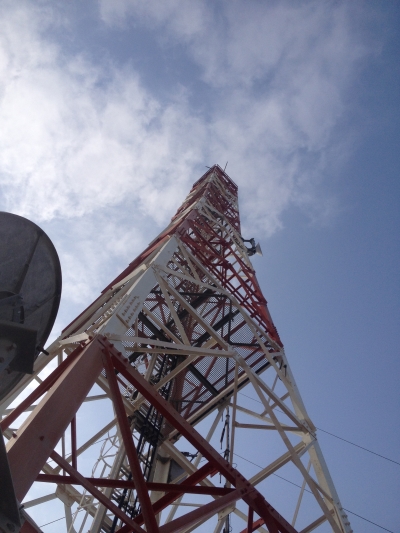 Digea is a company set up and equally owned by seven independent television service providers in Greece. Covering all of the country, Digea provides the infrastructure for digital programming that has allowed analogue transmissions to come to an end and brought the country fully into the digital era. Shareholders Alpha TV, Alter Channel, ANT1, Makedonia TV, Mega Channel, Skai TV and Star Channel all use the network, as do a number of other national and regional programme providers.
Digea's core service offerings involve networking, multiplexing and broadcasting on a nationwide scale. By making optimal use of advanced technical equipment, sophisticated logistical infrastructure and qualified personnel, Digea has essentially built the modern Greek television network.
The Digea name is a contraction of the word 'digital' and 'Gaia', the ancient Greek name for the goddess of the Earth – an appropriate name for a terrestrial network whose transmission sites are spread across the land, the majority of them located high in the Greek mountains.
Despite the country's reputation for soaring temperatures and year-round sunshine, the weather in these remote locations can be cold and snowy. In these conditions, the equipment that serves the television towers requires protection. The antenna mast was outdoors, but the hardware server, remote monitoring system, air conditioning, lighting and uninterruptible power supply are all inside purpose-built shelters. Standby power is a vital element in the solution, essential to keep the sheltered equipment running, and transmissions on-air, in the event of a grid failure.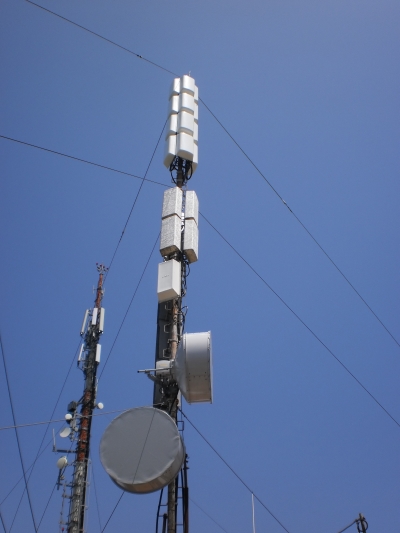 Cummins was awarded the contract to provide standby power to the network sites – more than 45 of them around the country.  In 2004, Cummins distributor Ergotrak had already supplied a Cummins C900 D5 generator set for a television channel in the Attica region, with no issues at all. Two of the main competitors for the Digea contract could quote a similar price to Cummins, but neither of them could match Cummins in terms of quality and pre-sales support. Cummins also had an excellent brand reputation, and the backing of The Power of One™ exclusively offered by Cummins – a complete, seamless product from top to bottom, delivered through a unified, worldwide organisation.
Ergotrak supplied back-up systems for the 45-plus sites, deploying three types of Cummins generator sets: 27 x C22 D5, 20 x C66 D5, and 3 x C90 D5 units.
On February 7, 2014 Digea was granted the exclusive spectrum usage rights for all nationwide and regional broadcasts, and the company took up the national digital switchover challenge. With the support of suppliers such as Ergotrak and the Cummins standby power it has supplied, Digea was able to take responsibility for digital terrestrial broadcasting of all of the country's free to air, privately-owned television stations – a project of great value and significance, and a landmark for Greek television.
For more information about integrated standby power systems, contact your local Cummins distributor or visit power.cummins.com.