Goldacres Sprayers - Cummins Powered Since 1999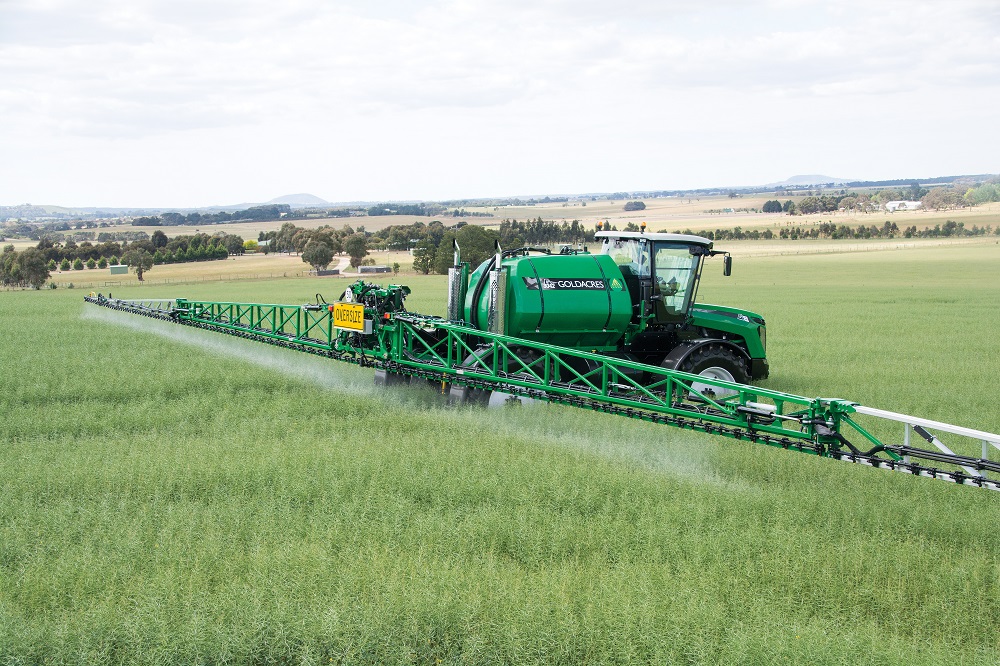 Australian spray equipment manufacturer Goldacres is well known for providing a wide range of spray equipment, from its 2-litre hand held compression sprayer through to the 8,000-litre broad acre, self-propelled Super Cruiser.
In 1996, Cummins was chosen as Goldacres' driveline partner during the development of its first self-propelled Crop Cruiser sprayer. Launched in 1999, Goldacres' flagship product was powered by a Cummins 5.9 litre 6BTA engine, rated at 177 hp (132 kW).
Since then, Cummins has been Goldacres' engine manufacturer of choice and its newest product, the G Series G4V horticulture self-propelled sprayer is equipped with a QSB4.5 Tier 3 engine.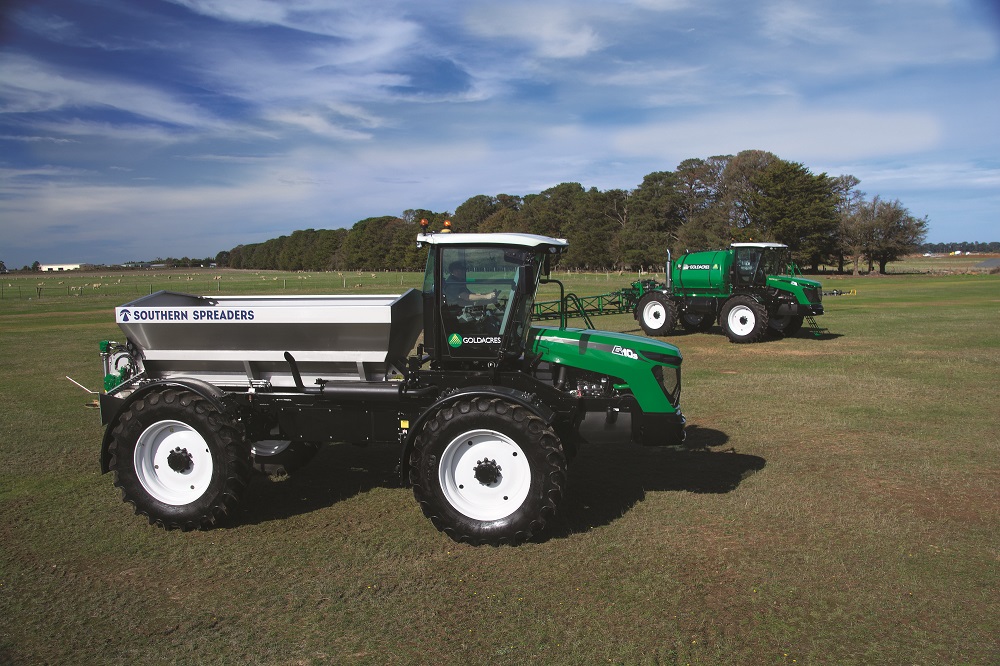 Compact and designed for minimum maintenance, the QSB4.5 provides premium performance, enabling Goldacres sprayers to work harder, quieter and longer. Proven full authority electronic controls, a high pressure Common-Rail (HPCR) fuel system and reduced noise during operation (the QSB4.5 is 5.9 decibels quieter than its predecessor), ensures highly durable and fuel-efficient equipment.
Goldacres' larger capacity sprayers, the G5/G6 Crop Cruisers, the G8/G8CT Super Cruisers and the 10-cubic metre G10 Spreader are all powered by Cummins QSB6.7s. Achieving Tier 3 emission standards with in-cylinder technology, the QSB6.7 brings power and versatility whilst maintaining a compact and simple installation. The G5 & G6 Crop Cruisers even feature a two-stage torque curve, achieving maximum drive and high performance with 949Nm (700 ft-lb) torque.
Today, Goldacres has sold more than 400 self-propelled sprayers – all powered by Cummins QSB4.5 four cylinder or QSB6.7 six cylinder engines.