First of Three ATBs for Vane Bunkering
Cummins Vessel Reference #829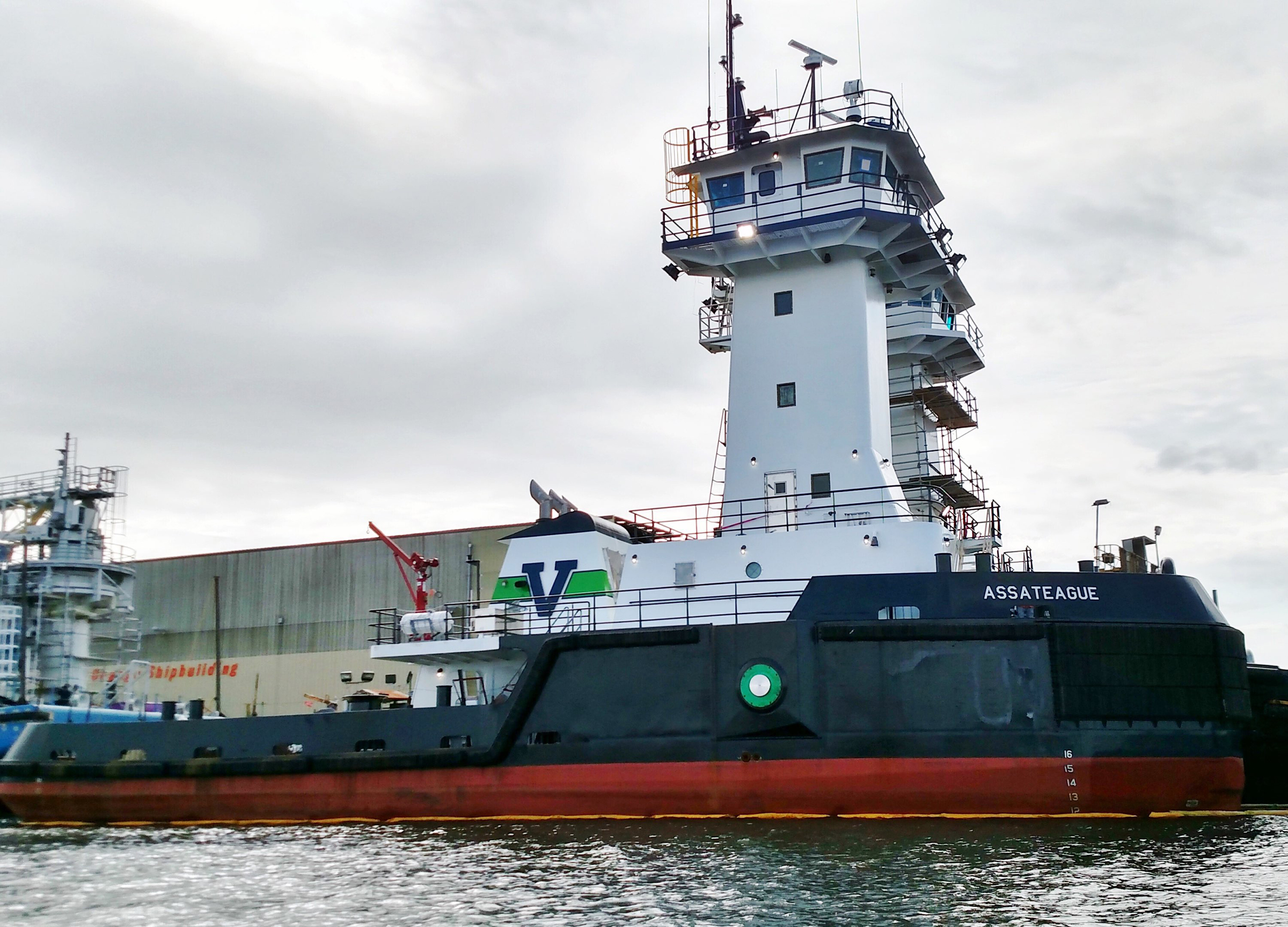 The Assateague along side at the builder, Conrad Industries in Orange, Texas. Her JAK 700 coupler is visible forward.
Vane Brothers Company has undergone spectacular growth over the past three decades. The firm continues to expand its fleet with new construction. This February the marine transportation company took delivery of the first of three new ATB tugs from the Conrad Orange Shipyard in Orange, Texas. The first boat is the Assateague, named for a barrier island located in Maryland and Virginia. The other two boats will be the Chincoteague, named for a barrier island on the coast of Virginia, and Wachapreague, named for a Virginian coastal town.
Designed by Greg Castleman of Castleman Maritimje, based in League City, Texas, each 110-foot by 38-foot tug is being mated to an 80,000-barrel barges designed by Bristol Harbor Group and being built by Conrad Industries of Amelia, Louisiana. These barges measure 405 feet by 74 feet.
Each ATB unit utilizes a Beacon-Finland JAK 700 tug/barge coupling system. Crew access to the barges is facilitated by a Schoelhorn-Albrecht custom gangway. Coastal Marine Equipment of Gulfport MS is supplying deck capstans on the tugs.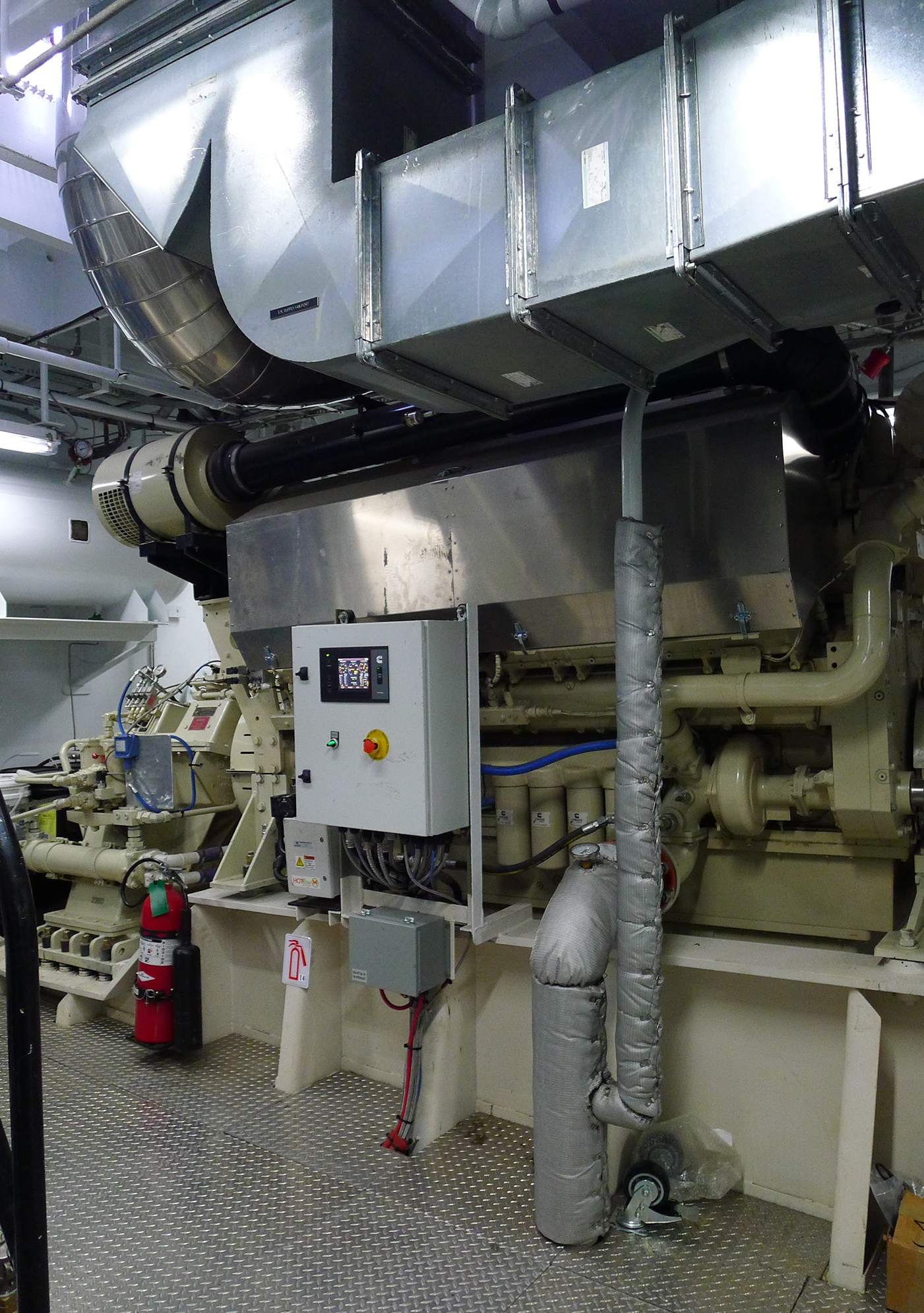 One of the Assateague's two 2200 horsepower each Cummins QSK60-M, with the Reintjes WAF 873 reduction gear.
A pair of Cummins QSK60M, Tier 3 engines, each rated at 2,200 HP are providing propulsion power. They are coupled to Reintjes WAF 873 gears with 7.087:1 reduction and turn 102-inch 4-blade bronze propellers mounted on 9.5-inch shafts. Two Cummins QSB7-DM-powered 125 kW generators provide electrical power for each vessel with a Cummins powered 60 kW emergency generator.
The tugs will have accommodation for up to ten crew members. The Cummins-powered boats will be classed ABS-A1 TUG, AMS, ABCU.
Photos courtesy of Vane Bros.
For further information:
Blaise Willig
Communications Manager
Vane Brothers Company
2100 Frankfurst Avenue
Baltimore, MD 21226
Phone: 410 735 8140
E-mail: [email protected]
Conrad Orange Shipyard
710 Market St.
Orange, TX 77630
Phone: 409 883 6666
Richard Sutton
Marine Territory Manager, Cummins East
Cummins Sales and Service
1907 Park 100 Drive
Glen Burnie, MD 21061
Phone: 410 762 1419
Cell: 443 690 2986
E-mail: [email protected]