Efficient New Dinner Cruiser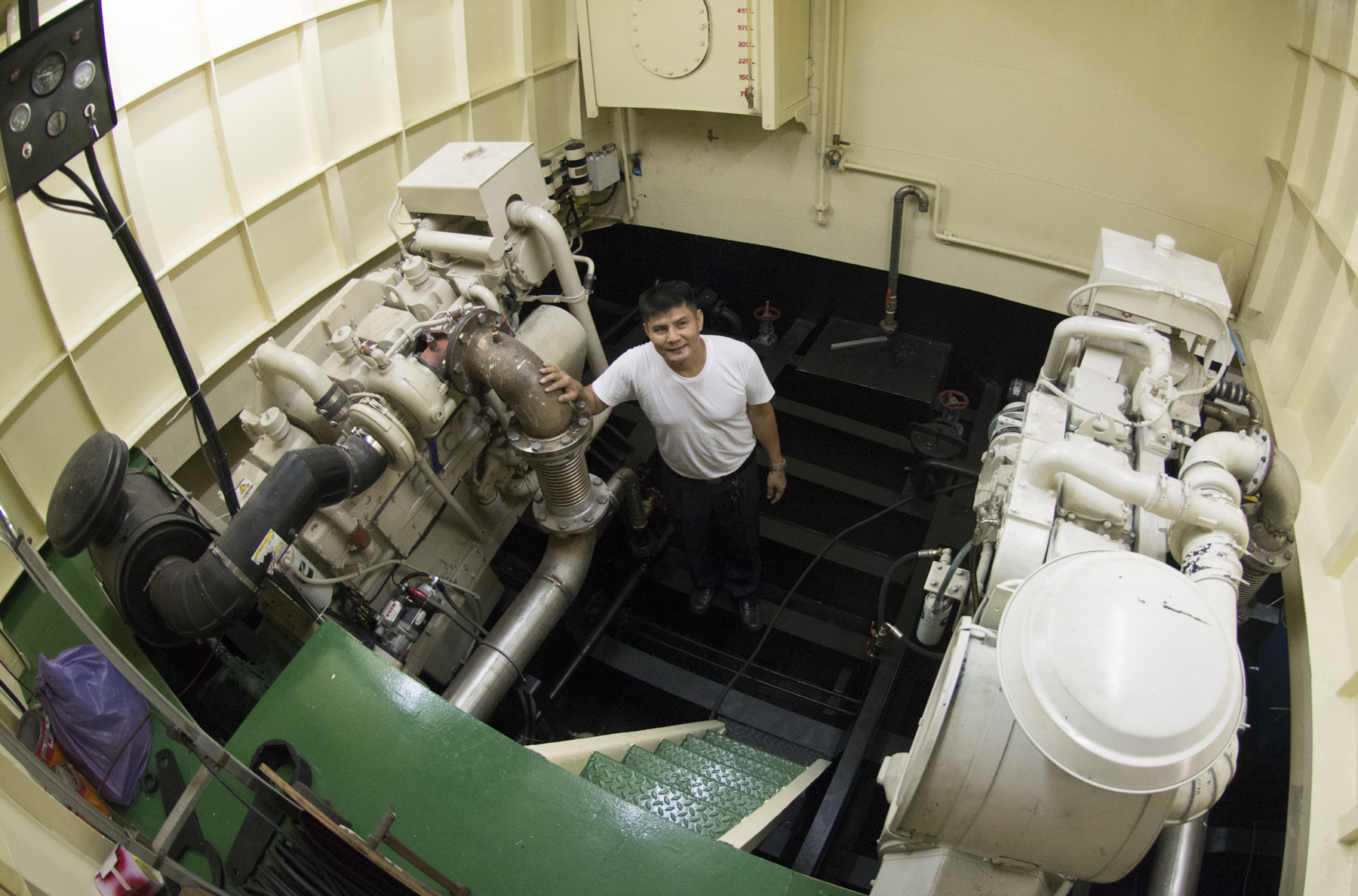 Cummins Vessel Reference #836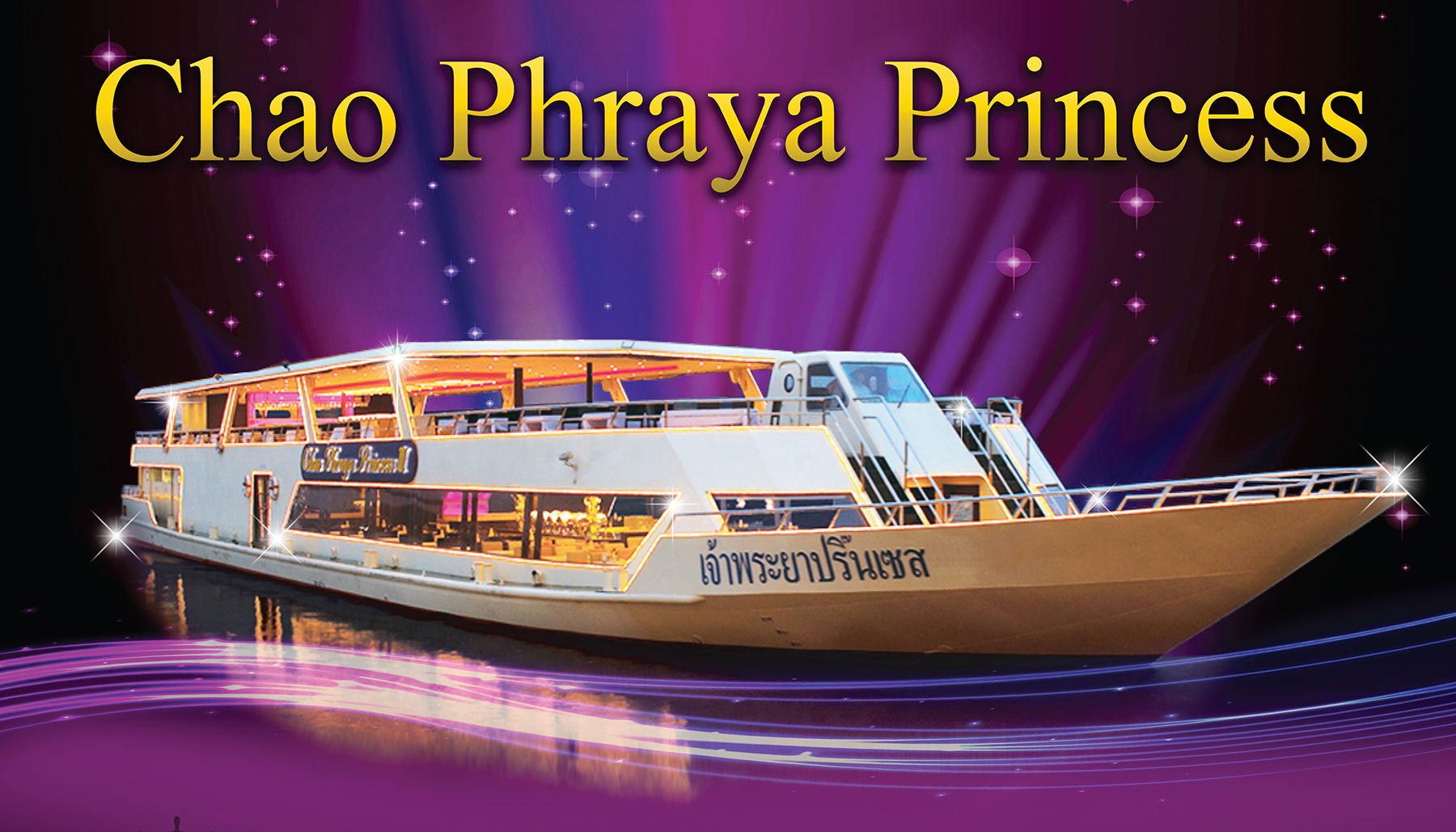 Wise visitors to Bangkok will be sure to take a Chao Phraya river cruise past the spectacular Temple of the Dawn, Wat Arun, and the glories of the golden spired Grand Palace. The ultimate way to do this is on a dinner cruise with a buffet of the celebrated Thai food.
This has become such a popular experience that the river at night becomes a spectacular parade of beautifully lit low-slung river cruise ships gliding under bridges and moving sedately amidst that city's lights and sights. One of the largest fleets of dinner boats is the Chao Phraya Princess boats.
The company has just added their seventh boat, appropriately named Chao Phraya Princess VII. At 55 by 12 meters with a capacity for up to 492 diners, it is the second of the fleet to have 90% of cooking done in the company's shore-based kitchens. Meals are served buffet style on board with support of the ship's 15-person kitchen and a 17-person service staff. With two decks, the diners have ample room to sit comfortable in small to medium-sized groups. Entertainment with a singer and saxophone is provided on each deck.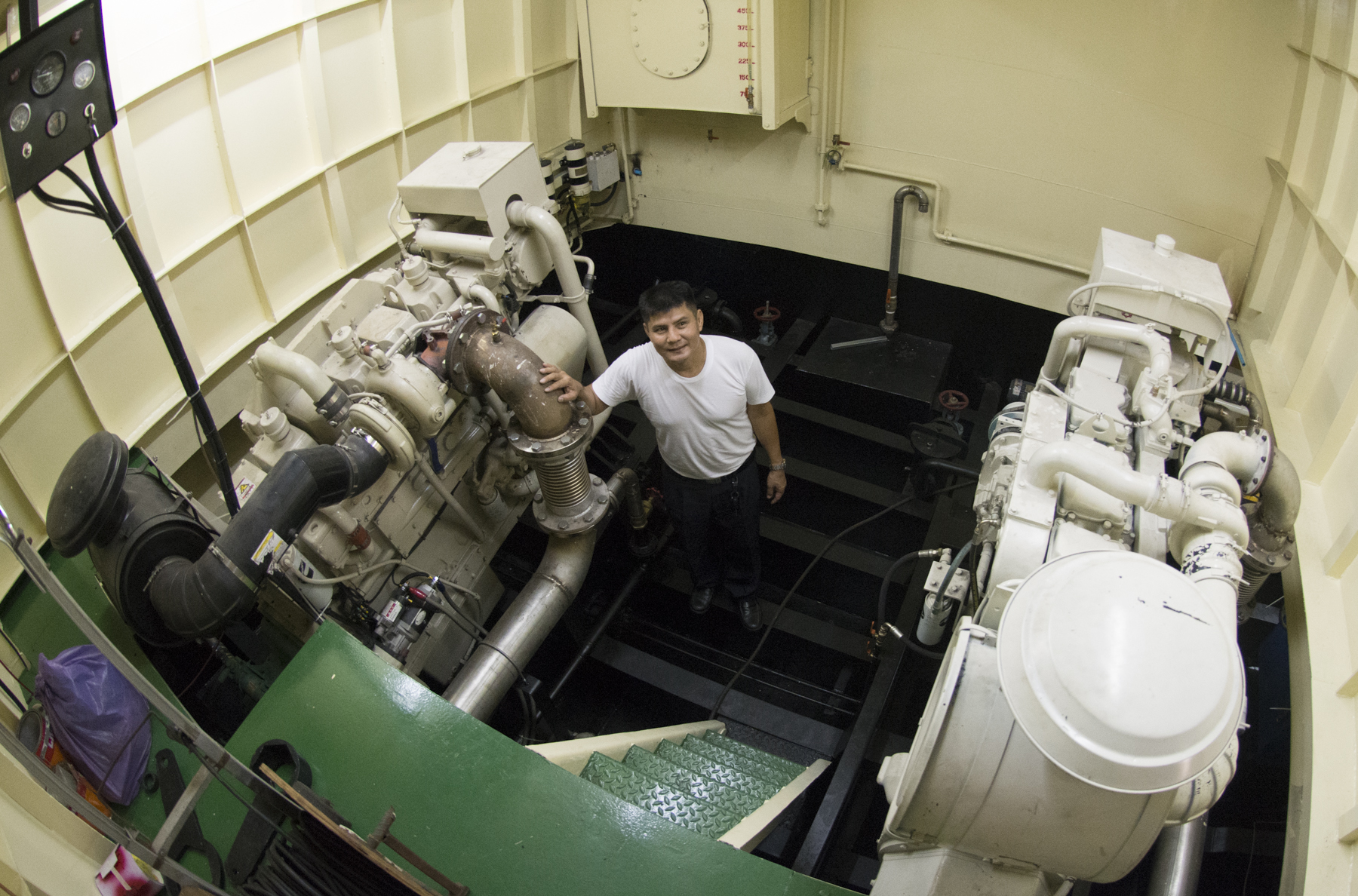 Port Captain Mitr Daiwong standing in the port-site engine room with one of the 600 HP, Cummins KTA19-M main engines. The NT855 150 kW genset is to his left.
The boat has a five-person operations crew including a captain and engineer. The engineer is in charge of the two separate, port and starboard, engine rooms. Each of these contains a Cummins KTA19-M propulsion engine delivering 600 HP continuous at 1800 RPM to propellers through D-I gearboxes model DMT260 HL with 4.08:1 ratios. This turns 54-inch propellers to provide speeds up to 12 knots although the one-hour lunch cruises and two-hour dinner cruises operate at slower speeds along the scenic river route.
Each engine room also has a Cummins 855-powered 150 kW generator to meet the vessel's extensive electrical needs. The seven-vessel Chao Phraya Princess fleet, owned by Tristar Floating Restaurant Company Ltd., is entirely Cummins powered. The latest boat was delivered from the Mits Decisions Co., Ltd. Shipyard of Samut Sakhon in April of 2018 and is currently being outfitted at the owner's dock on the Chao Phraya River.
Photo credit: Tristar Floating Restaurant Co. Ltd.
For further information:
Waraporn Ribruamsap (Ae)
Public Relations Manager
Tristar Floating Restaurant Co. Ltd.
94/1 Soi Charoennakorn 21, Charoennakorn Rd.,
Banglumpoolang, Klongsarn, Bangkok 10600
Mobile: 089 939 5880
Tel: 66 2860 3700
Fax: 0 2860 1025
E-mail: [email protected] | [email protected]
Web:  www.chaophrayaprincess.com
Sathit Suwanprasert
Senior Engineer, Marketing Dept.
Cummins DKSH (Thailand) Limited
Phone: 66 (2) 3017500 | Extension: 7540
Mobile: 091 889 1236
Fax: 66 (2) 3330995
E-mail: [email protected]
MitsDecisions Co. Ltd.
62/2 Moo1 Rama 2
Tambol Tajeen Muang,
Samutsakhon , 74000 Thailand
Phone: 6634 425 401 3
E-mail: [email protected]
Web:  http://mitsdecisions.com/