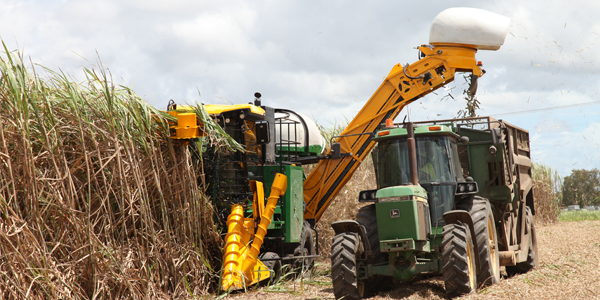 When Canetec (Queensland, Australia) introduced its new Cummins QSL9 powered AX7500 cane harvester, it claimed it would set new standards for operating efficiency. Greensill Farming was Canetec's first AX7500 customer and we visited them to find out exactly what they thought.
Greensill Farming is an agribusiness growing sugar cane, sweet potatoes and water melons in Queensland. The family company has more than 2,000 hectares (4,942 acres) under cultivation and is one of the largest sweet potato growers in Australia. The Greensills have been farming for three generations and their Canetec AX7500 cuts more than 100,000 tonnes of cane per year.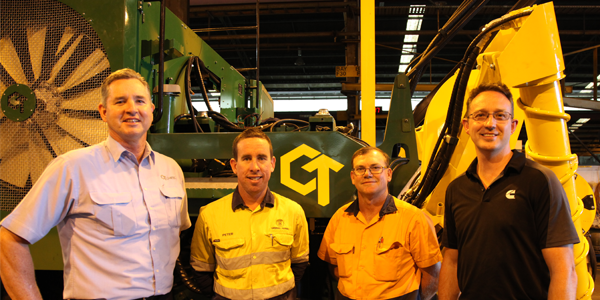 Peter Greensill, CEO explained that the core design features of the Canetec AX7500 met Greensill's requirements of reduced weight, fuel efficiency, and cleaning capability in terms of separating the trash from the cane billets. "We're achieving a better cane/trash ratio at faster ground speed with the AX7500," he emphasizes. Fuel performance of the AX7500, with the 325 hp Cummins QSL9 engine, is another strong point. In fact, Greensill describes the machine as "extremely efficient", typically achieving 0.6 litres/tonne which far exceeds industry expectations.
Custom design provides significant efficiency
The inherent efficiency of the 8.9-litre Cummins QSL9 engine is an important factor in the fuel equation. The engine is rated 300 hp at 2100 rpm, but Canetec designed the AX7500 to operate at the lower 1900 rpm where output peaks at 325 hp. A number of other design features contribute significantly to the operational efficiency of the AX7500 including the combination of an InnoTherm cooling package and Canetec fan control system, which results in a highly efficient engine and hydraulic cooling package delivering high ambient temperature capability, reduced fuel consumption, ease of maintenance, low fouling and high durability. 
Australia's first Tier 4 Final installation
Significantly, Canetec is the first Australian company to carry out a Tier 4 Final installation in equipment of any kind, following receipt of an order from Japan for two AX7500 machines. Currently, there are no regulated emissions levels for off-highway equipment in Australia, although the Cummins QSL9 engine in Canetec's AX7500 is certified to Tier 3 emissions levels.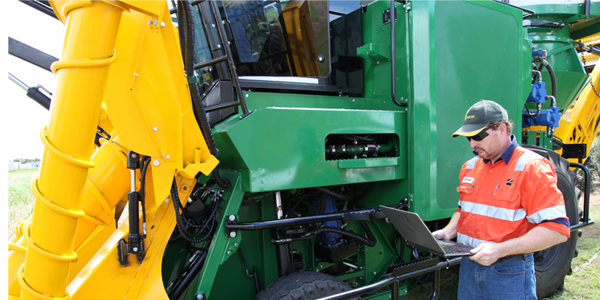 Tier 4 Final requires a 95% reduction in particulate emissions and a 90% reduction in NOx and Cummins worked together with Canetec's product development team to provide a Tier 4 Final solution. The Cummins QSL9 with Tier 4 Final certification integrates key in-house technologies in the form of cooled exhaust gas recirculation (EGR) and selective catalytic reduction (SCR) exhaust aftertreatment.
"Packaging the engine in the AX7500 wasn't a problem," says Canetec general manager David Moreny. "Despite the higher heat rejection, we actually kicked a goal because we didn't have to design a new cooling package."
Use our product finder to view more information on Cummins' engine range for agriculture