Cummins Turkey installed a total of 13 generator sets at the Turkcell Data Center in Izmir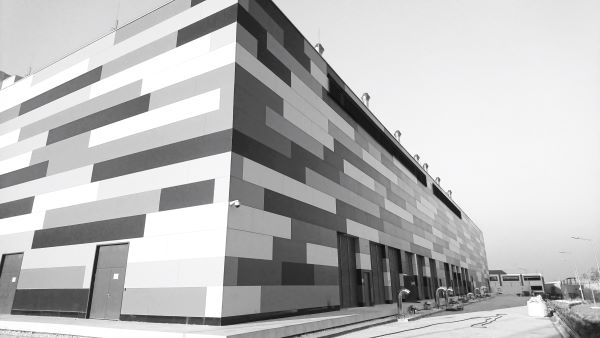 Cummins Data Center Continuous Solution is Top Choice for Turkcell
| | |
| --- | --- |
| Challenge:  | To become the main provider of continuous power to Turkcell's Datacenter. |
| Solution: | Cummins installed ten C1675 D5A generator sets plus two C1100 D5B units and a single C700 D5 in the basement of a three-story building.  Cummins also won a contract to supply further sites as Turkcell continues to build more data centers. |
| Result: | Cummins Turkey was able to offer a turnkey solution with fast delivery, bringing its problem solving skills to bear.  Winning the contract offered the chance to establish good relationships that may now go forward into future data center installations. |
---
Cummins defeated extensive international competition to become the provider of continuous power for a new Turkcell data center in Izmir, Turkey. The contract means Cummins has the potential to supply similar solutions to further sites, as Turkcell continues to build more data centers around the country.
Turkcell is a converged telecommunication and technology services company that offers voice, data, TV and value-added consumer and enterprise services on mobile and fixed networks. Active in nine countries, the company today serves around 70 million subscribers.
Cummins installed ten C1675 D5A generator sets plus two C1100 D5B units and a single C700 D5 in the basement of a three-story building. The Cummins Turkey team brought a problem solver attitude to the project, working closely alongside the customer to meet a range of requirements. This included an ambient temperature range of up to 43.2°C, wind conditions that demand special exhaust outlets, and detailed Computational Fluid Dynamics (CFD) analysis to establish the optimum solution for the installation. All generator sets were supplied as open models.
Cummins is an established global manufacturer that has proven itself countless times in the field. The quality and reliability of Cummins generators are widely recognized as first rate. Cummins Turkey was able to offer a turnkey solution with fast delivery, bringing its problem solving skills to bear. Finally, partnering with Cummins offered the chance to establish good relationships that may now go forward into future data center installations.