Cummins Tier 4 Final power for the Apache sprayer range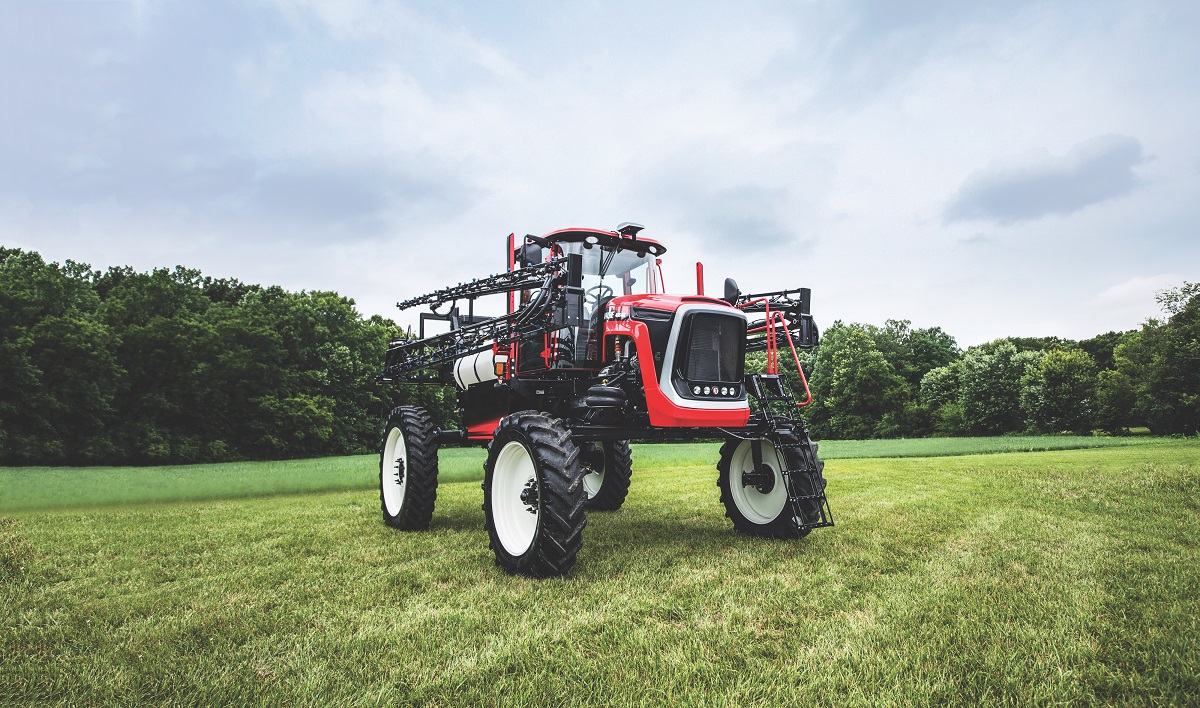 In 1997, when Equipment Technologies was founded, their mission was to design a tough, reliable, simple sprayer.
Their solution was mechanical drive machines that are simple to run and maintain, efficient and light but ultimately, tough enough to get the job done. One of their key product features is the tractor 'feel' - a comfortable ride for long days out in the field.
The AS640, the latest Apache sprayer is compact and agile. It's Cummins QSB4.5 Tier 4 Final engine delivers 163 horsepower and 466 pound-feet of torque. Weighing in at just under 17,000 pounds, this model provides increased fuel economy and reduced soil compaction.  It is designed to be used by smaller farms as an affordable self-propelled option or by large scale farms that need an efficient way to spray areas a larger tractor can't reach.
"Our customers work hard for their money. And when they buy equipment, they expect to get the most for their time and energy. We respect that and that's why Cummins is the engine provider across our full range of sprayers. Performance, reliability and fuel efficiency are top priority – and Cummins engines deliver on all those promises." explains Matt Hays, chief executive officer of Equipment Technologies, the Apache manufacturer.
Cummins also provides power for Equipment Technologies' larger machines – the 40 Series sprayer range. Comprising Cummins' 6.7 liter engines, the lineup includes the AS740, rated at 173 horsepower (129 kW); the AS1040, rated at 225 horsepower (168 kW); the AS1240, rated at 260 horsepower (194 kW); and the AS1240 XP, rated at 300 horsepower (224 kW). 
With more horsepower and less fuel consumption, Cummins Tier 4 Final engines are one of the most popular and versatile ranges ever built by Cummins. A high-pressure common-rail (HPCR) fuel system, cooled exhaust gas recirculation (EGR), diesel oxidation catalyst (DOC) and selective catalytic reduction (SCR) system delivers ultra-low-emissions and 5-20% better fuel efficiency than the Apache 20 Series.
"Cummins is always looking for ways to help customers succeed. Our aim is to ensure Apache customers have the Tier 4 Final engine power, efficiency and reliability they need to make their businesses successful. From the beginning, Cummins application engineers and machine integration specialists have worked closely with the Equipment Technologies team to deliver optimum engine installations for the full range of sprayers." explains Jason Beckort, Industrial Sales Manager at Cummins.