Cummins propulsion boosts new inland river tanker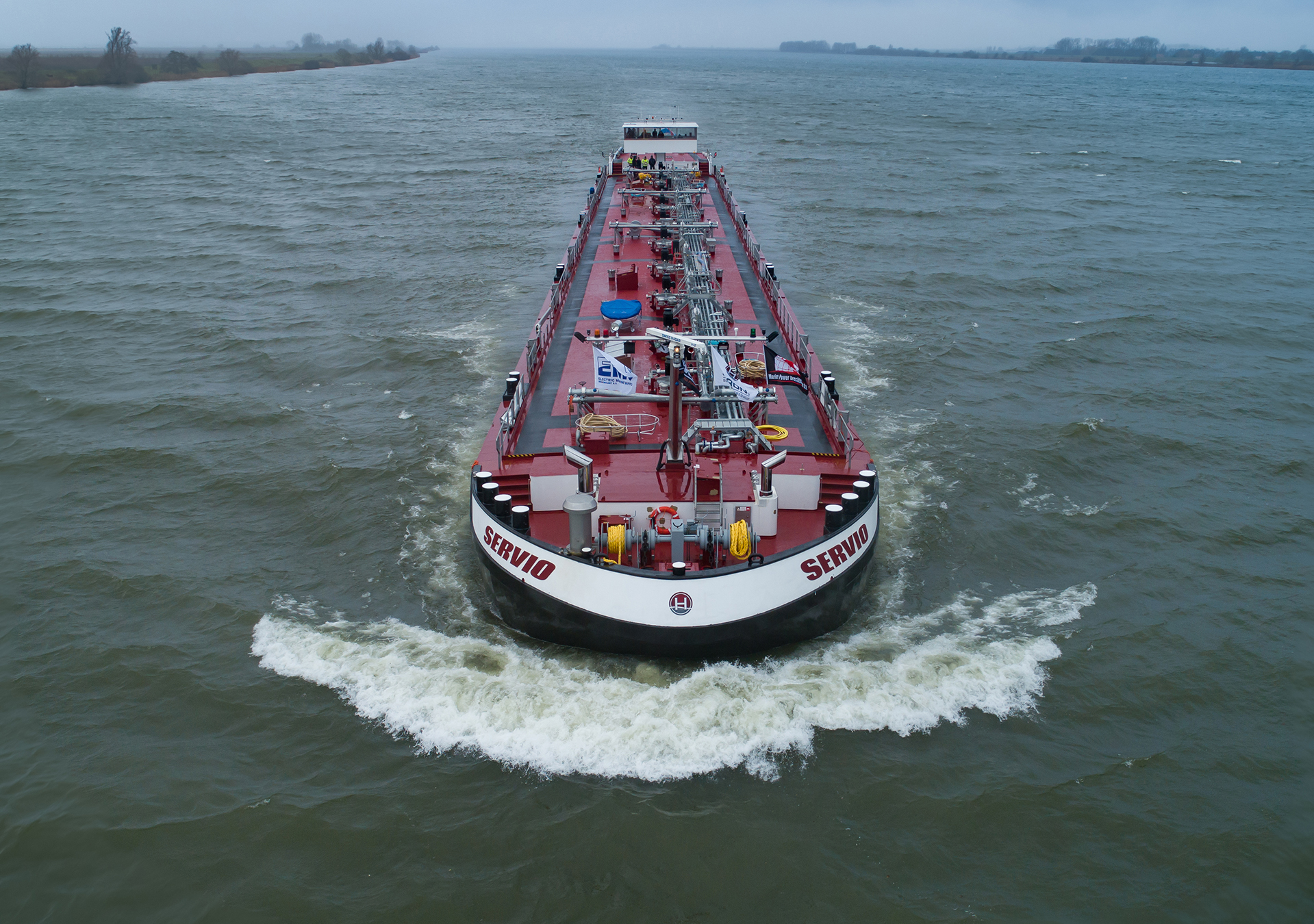 An international partnership to build a new inland river tanker with Cummins marine propulsion proves that the right partners can accomplish amazing results.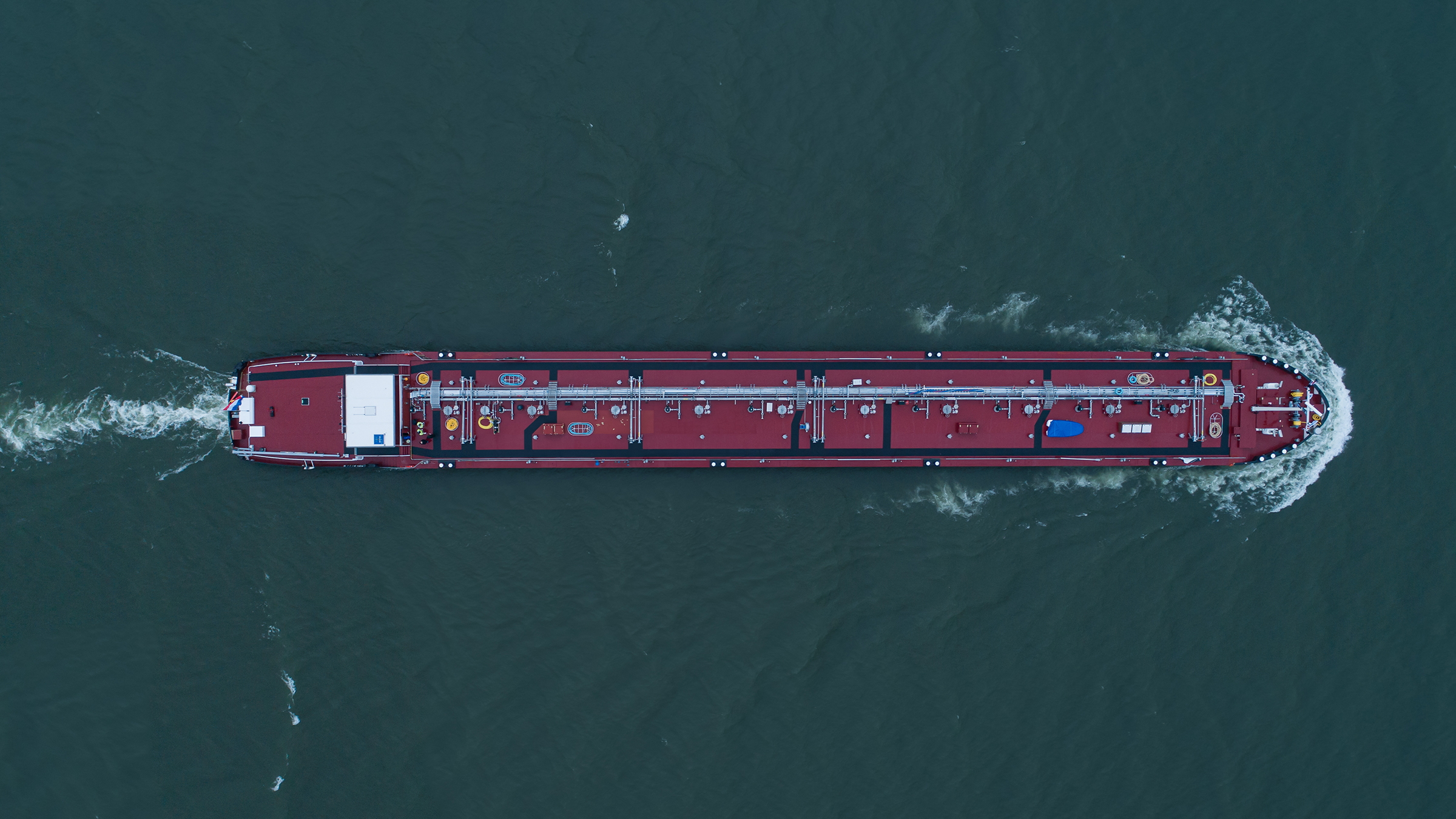 M.S. Servio inland river tanker travels the Danube for complete assembly
International boat building has become an accepted practice, with fishing boat hulls being built in Poland and towed to Norway for completion. Similarly, inland river freighters have hulls built in China and are stacked on heavy lift ships for completion in the Netherlands.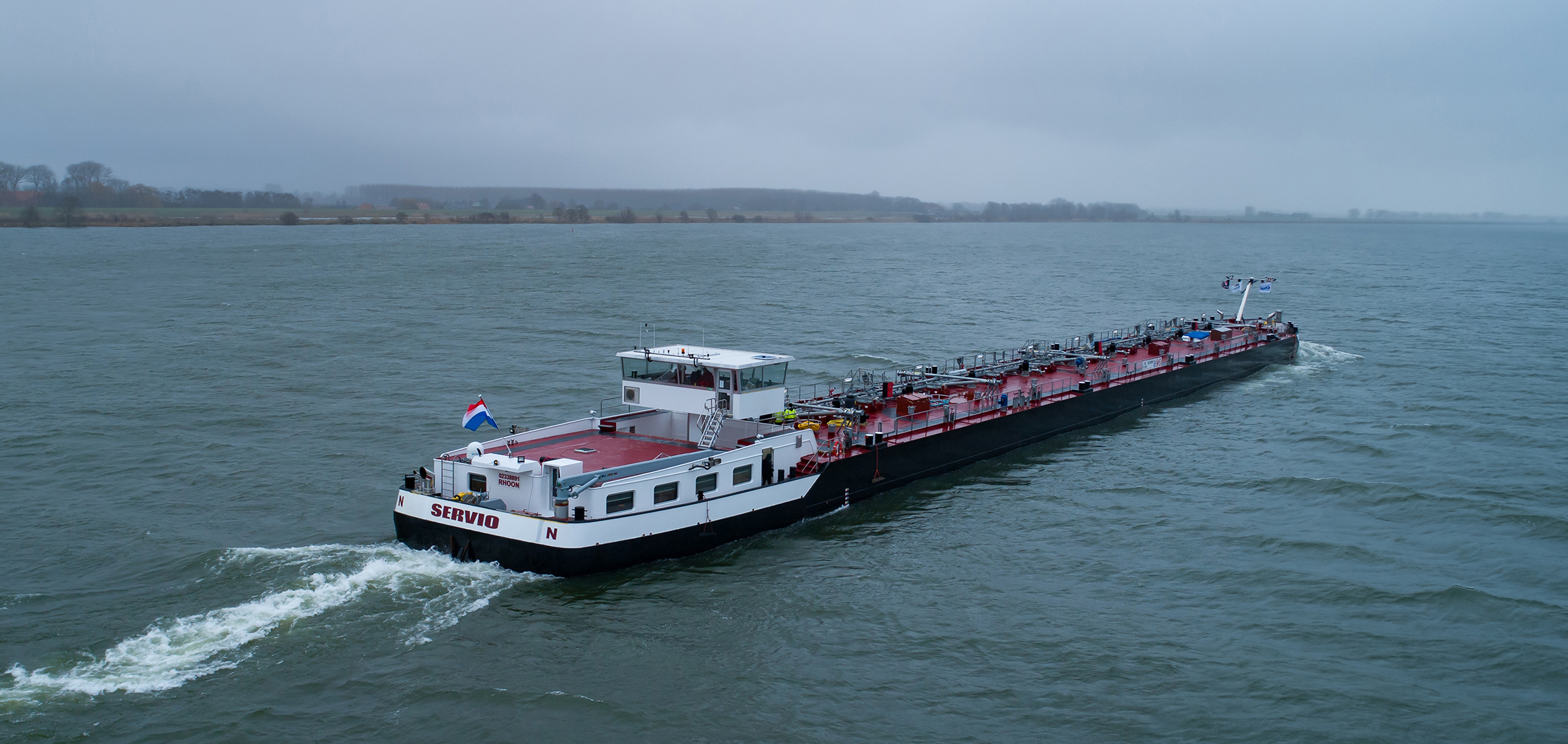 A variation on this practice of international shipbuilding was recently demonstrated when the 110-by-11.45-meter inland river tanker MS Servio was fabricated at the Shipyard Kladovo in Serbia for her Dutch owner Larosare B.V. On completion of the hull, cargo piping, and superstructure, the boat was towed up the Danube, over the continental divide, down the Mains and Rhine to the Netherlands for fitting out at Ooninxs in Wekendam.
An industry favorite, Cummins QSK38M1 provides high power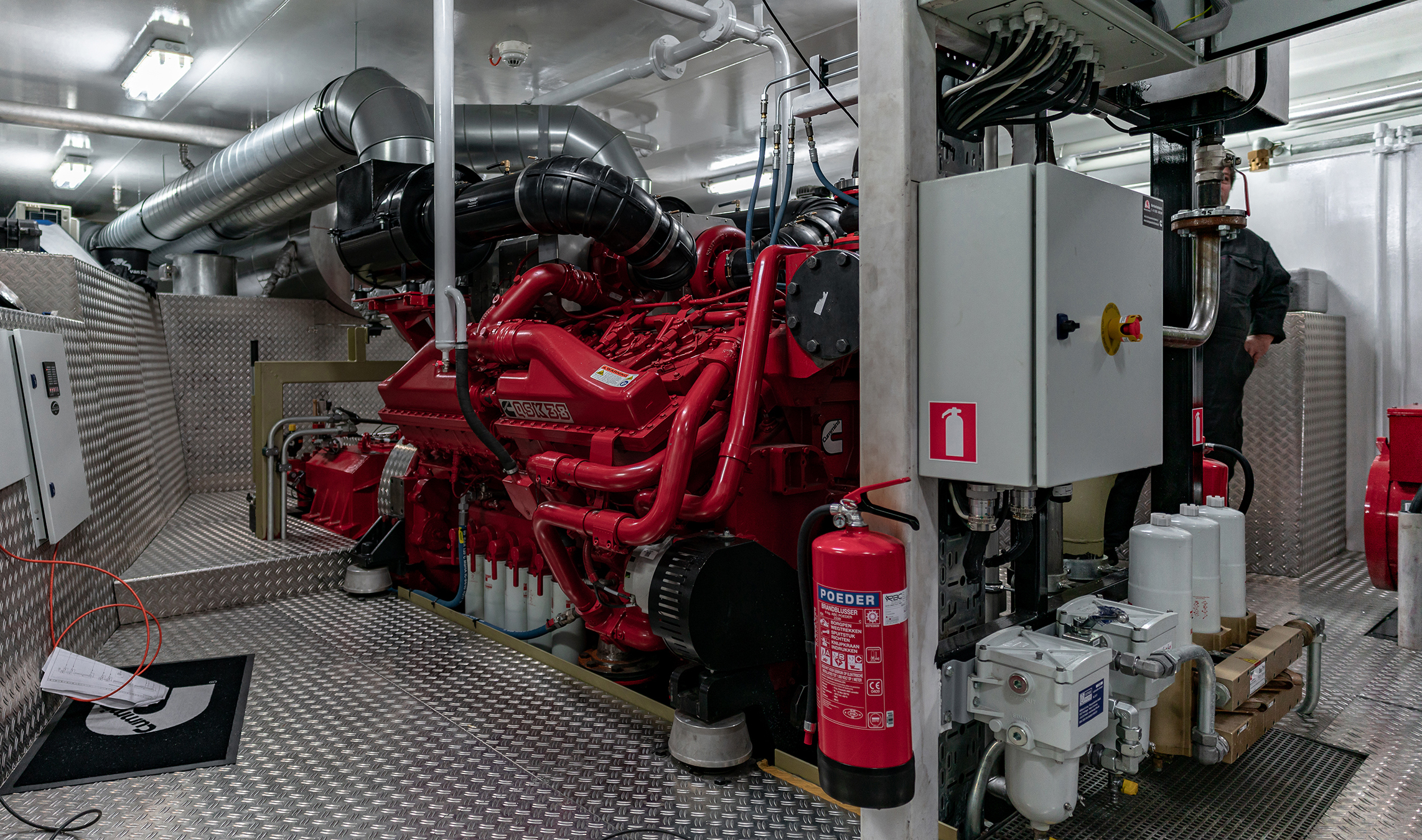 The most significant part of the work done in the Netherlands was the installation of the engines. A Cummins QSK38M1 main, generating 1400 hp at 1800 RPM, provides main propulsion power. This engine, a favorite among inland boats in Europe, assures the power and reliability expected of a tank ship. The main turns a 1.75-meter propeller through Masson Mw W5200 gears with 5.91:1 ratio. This gives a prop rotation of 302 RPM.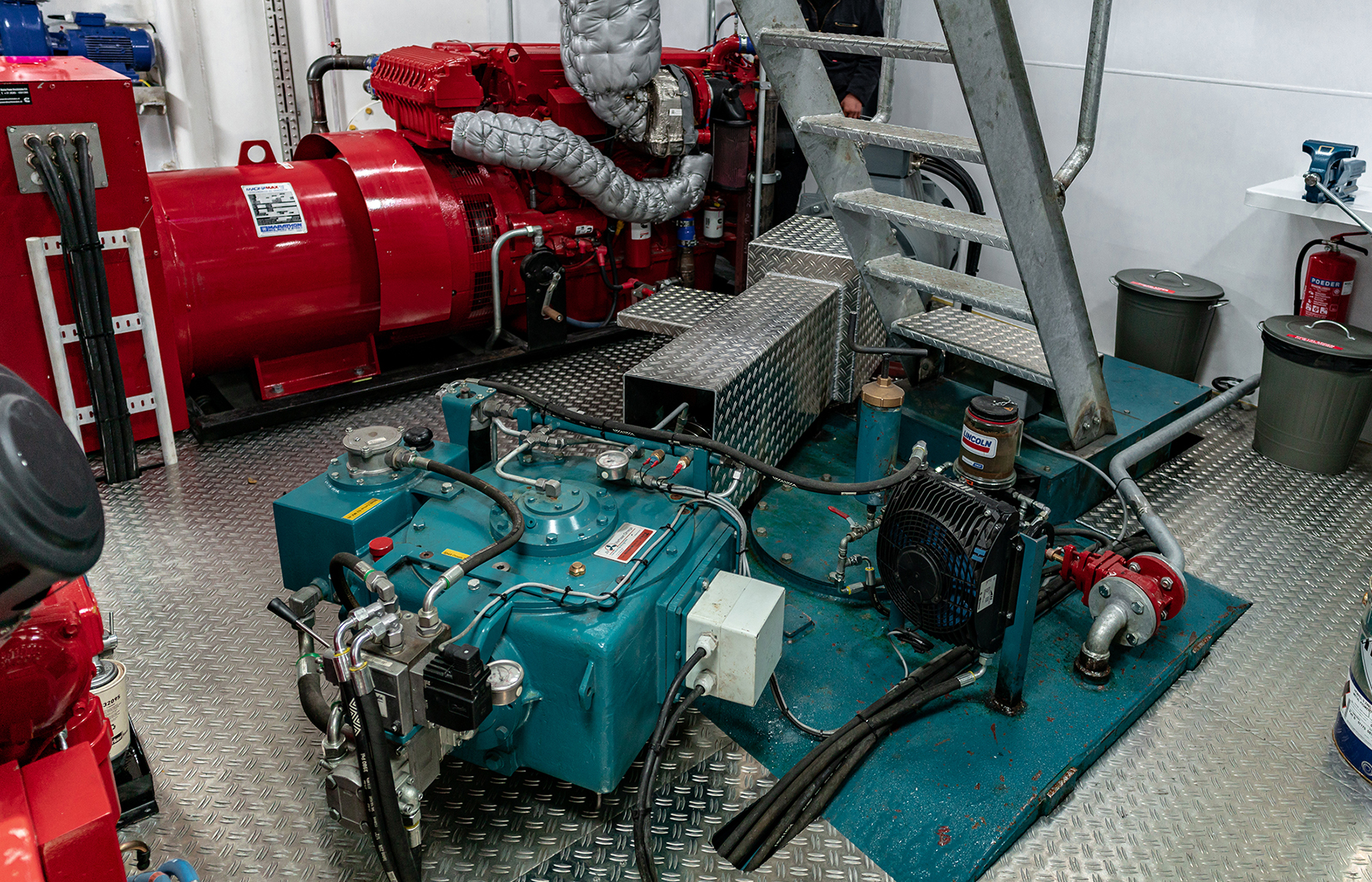 Various auxiliary engines include the first 575 HP EU Stage IIIa Cummins X15-powered, pump style bow-thruster and generator-set. RPM on the X15 is 575 hp at 1800, necessary to meet demand for more voltage from the generator or more power for cargo pumping or the bow-thruster. This dual-use employs an (Volt-Hertz) in-house-built system with a double bearing Marathon generator. All engines and generator sets were supplied and installed by Marine Power Drechtsteden B.V. of Dordrecht, Netherlands.
Sea trials on the newly commissioned MS Servio, owned by Larosare B.V., were conducted in December of 2020.
Photos by Maritime Filming Group courtesy of Cummins
For further information:
SHIPYARD KLADOVO D.O.O.
Đerdapski put bb (PAK: 619147), 
19320 Kladovo, Serbia
Phone: +381 19 801 024
Fax: +381 19 808 389

Dennis van Wulen
Marine Power Drechtsteden B.V.
Kerkeplaat 8B, 
Dordrecht, Zuid Holland, 3313 LC, Netherlands
Phone: +310854861360
Email: [email protected]
Website: https://www.marinepowerdrechtsteden.nl