Cummins Powers Global Growth in Almond Production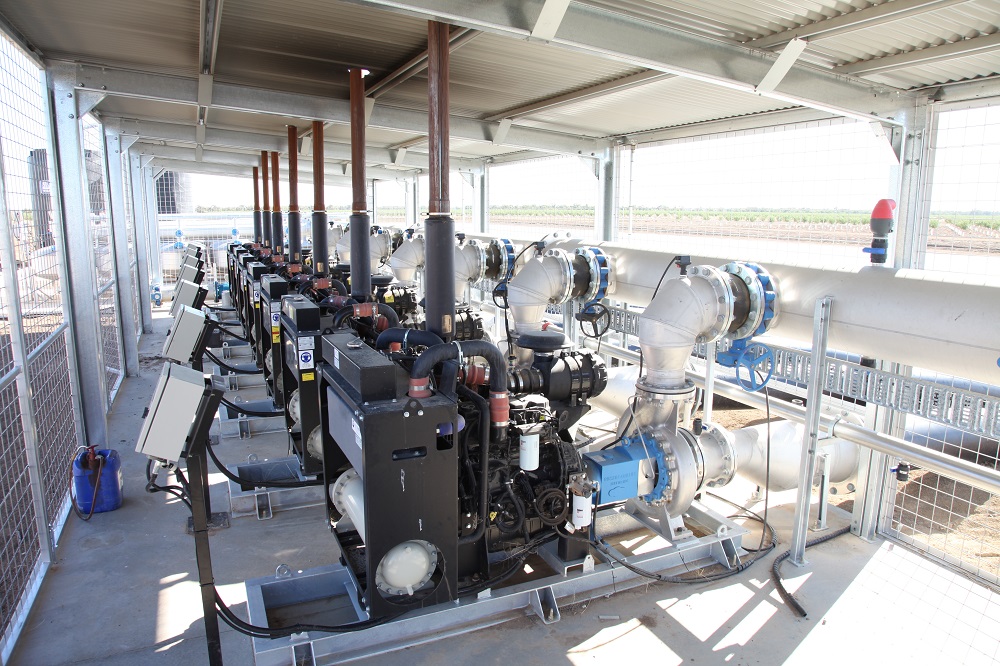 As the second largest producer of almonds in the world, Australia is seeing a dramatic increase in greenfield almond farm developments across Victoria, New South Wales and South Australia. The Almond Board of Australia is predicting orchards will grow to sprawl across more than 50,000 hectares (124,000 acres), producing an annual crop worth more than $1 billion by 2025.
The Almond Board of Australia suggests that 97% of almond orchards are efficiently irrigated by drip systems managed by soil moisture monitoring technology and one new development in the New South Wales Riverina's irrigation sector features seven Cummins QSB4.5 Tier 3 ComPak Power Units with a 130 hp continuous rating.
The Cummins QSB ComPak is coupled to an end suction centrifugal pump and is capable of pumping up to 155 litres/second. With a QSB4.5 engine at its heart, each unit was supplied fully integrated with a water-to-water heat exchanger, air cleaner, hoses and base rails.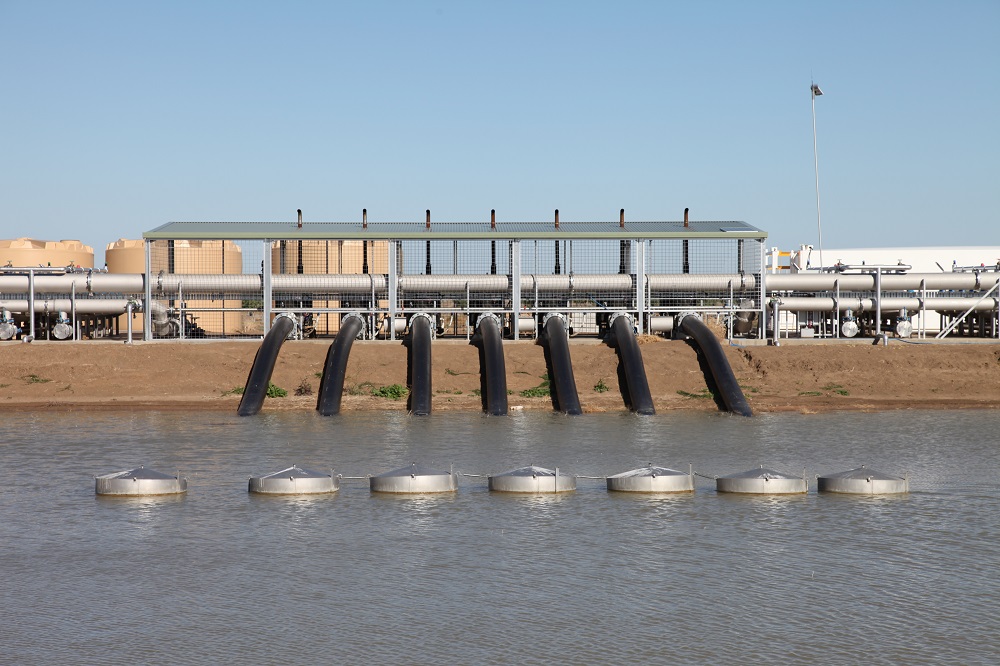 Cummins ComPaks were selected for a number of reasons including the QSB4.5 engine's exceptional fuel economy – 17 litres per hour when running at 1700rpm. In addition, the introduction of water-to-water heat exchanger technology instead of traditional radiator cooling was a key factor, as well as the level of customer support available through Cummins Australia.
"Cummins' electronic engines are easily integrated into complex irrigation systems, clearly benefitting fuel efficiency. In addition, the heat exchanger provides improved cooling stability in the high ambient temperatures that are experienced in the Riverina and it is low maintenance with fewer moving parts as the fan, fan drive and radiator are eliminated," says Adrian Melotto, Sales Executive at Cummins.
Eliminating the fan results in quieter operation, while parasitic power demand is reduced by up to 11 hp (8 kW) depending on engine rpm.
"The bottom line for this type of application is always lowest total cost of ownership," concludes Adrian Melotto, Sales Executive at Cummins.
Global growth in the demand for almonds is growing strongly as a result of global healthy eating trends. Almond milk alone is forecast to be an industry worth about $3 billion in the Asia-Pacific region by 2022.
Cummins' involvement in an important export industry emphasizes leadership in proven, reliable diesel engine technology coupled with unrivalled aftersales support.