Cummins Performance Series Enables Engine Downsizing for Bandit Industries Whole Tree Chipper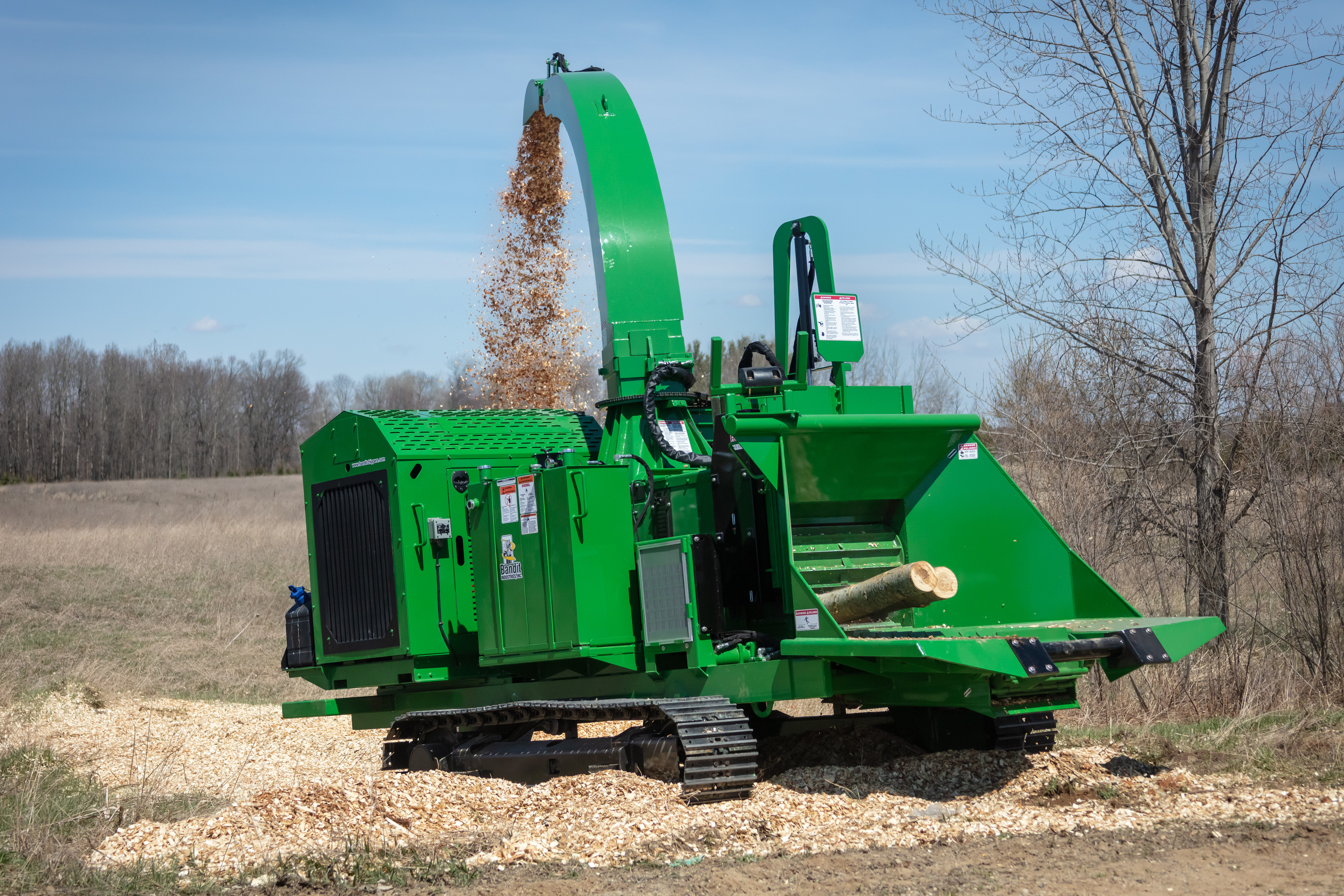 When Bandit Industries wanted a Cummins power solution for its new Intimidator® 20XP track whole tree chipper, they chose B6.7 Performance Series engine for high power and torque in a smaller, simpler package.
Rated at 326 hp / 243 kW, the B6.7 Performance Series engine is dual certified to meet EU Stage V and EPA Tier 4 Final emissions regulations, giving Bandit Industries the flexibility to access export markets.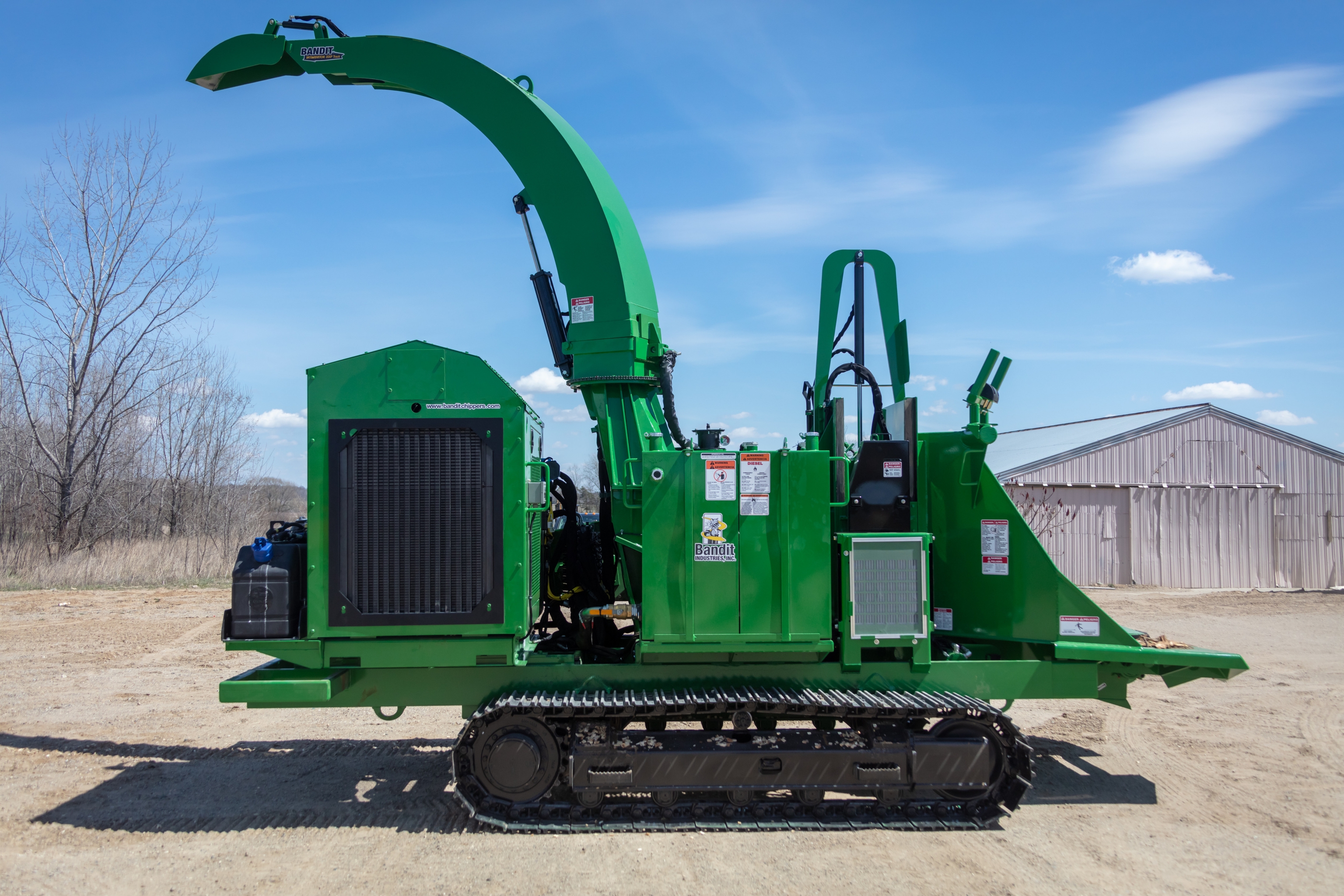 "The Intimidator® 20XP is designed with the capability of a whole tree chipper, in a smaller package that's easier to tow and maneuver. Because of that, we needed an engine that's both powerful and compact. Cummins' B6.7 enabled us to downsize from a 9 litre engine with no loss in performance or machine capability. The engine-mounted aftertreatment package further helped to reduce space claim." said Pete Jennings, Marketing Manager at Bandit Industries.
The B6.7 Performance Series engine has over 30% more torque than its predecessor and 5% more power. It's exhaust gas recirculation (EGR) free design meets stringent emission levels with Cummins Single Module™ aftertreatment, which is up to 40% smaller and 20% lighter than Cummins' previous system. The aftertreatment system comprises a diesel oxidation catalyst (DOC), diesel particulate filter (DPF) and selective catalytic reduction (SCR) in a single unit. 
Packaged into a Cummins power unit, the system comprises a Performance Series engine, aftertreatment, cooling pack, air cleaner, engine skid and exhaust configuration. For Bandit Industries, Cummins designed and tailored the power units especially for forestry industry applications and included an option for dual rear engine power take off (REPTO).
Jason Cooper, OEM Account Manager at Cummins, adds: "Bandit Industries has been a longstanding Cummins customer and we are excited to see their cutting-edge technology benefit from the Performance Series' higher power and torque capability".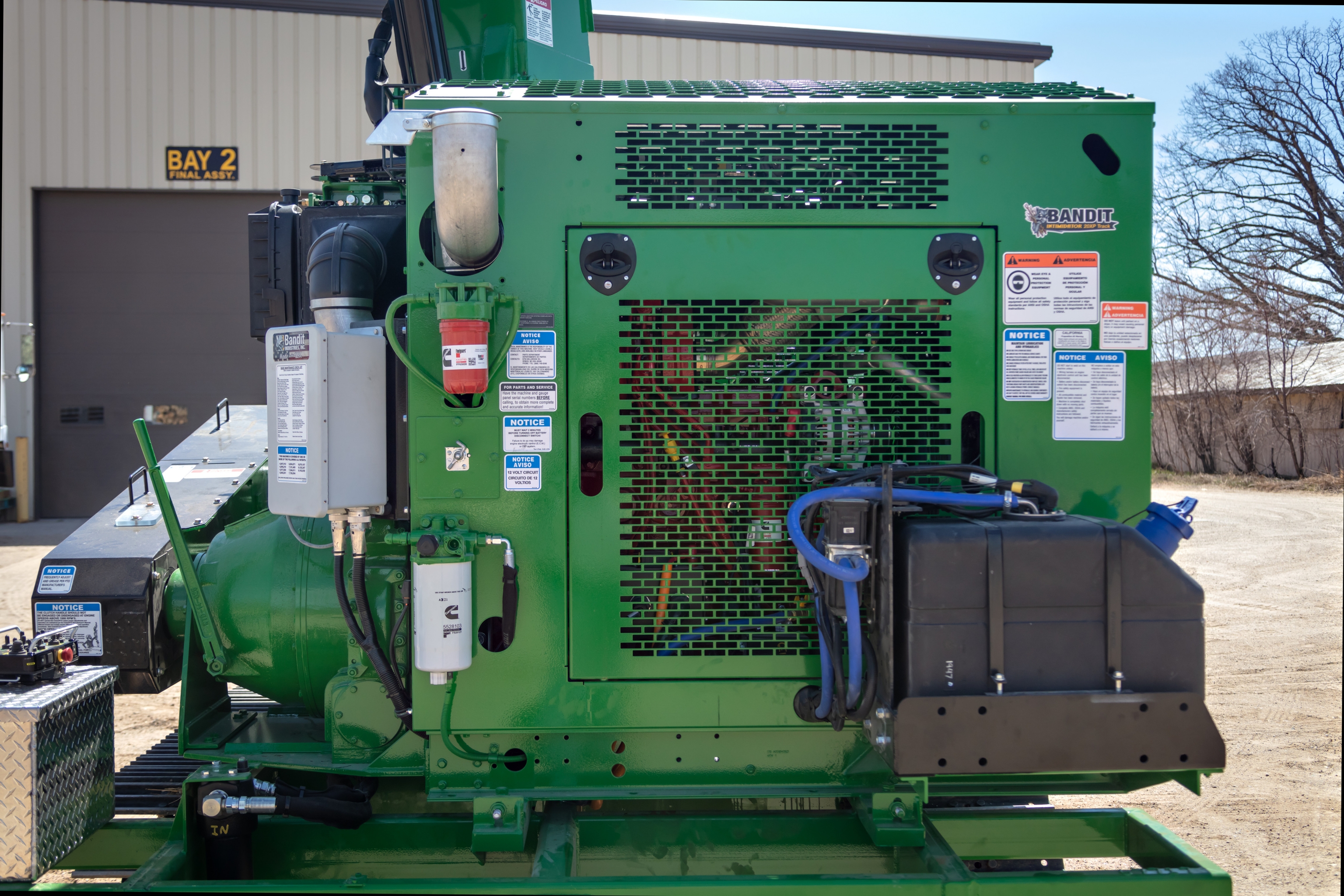 The B6.7 Performance Series engine is manufactured at Cummins Rocky Mount plant in the USA, before being delivered to Cummins Power Products, USA for final assembly into the power unit package.
Full production of Bandit Industries' 20XP track whole tree chipper will begin in 2020.